Hilde Ziegler and Helmut Griem
Content
To finally have enough time to realise their travel plans they have dreamed of all their life, Marianne (Hilde Ziegler) and Heinrich Steinmann (Helmut Griem) have handed over their print shop to their daughter Petra.
But than Marianne changes. Steady sleeplessness leads to Mariannes confusion and an illness spreads out in her body which destroys her personality: Alzheimer.
Heinrich fights against his doubts, the alienation, his fear and the fact that he cannot abide the facade of a normal life. Within this situation there is a brawl between Heinrich and his daughter Petra who accuses him of treating Marianne like a little child and thereby forces her to be dependent on him. Although he does not want to lose his wife and wants to gain the sympathy of his daughter again, he decides to search a nursing home for Marianne. But then his wife disappears ...
Within only fifteen days of shooting the actors were able to show the dimensions of a family disaster caused by Alzheimer. Endless farewell is a love story that takes place between hope and desperation. It is full of human weaknesses and a great human warmth.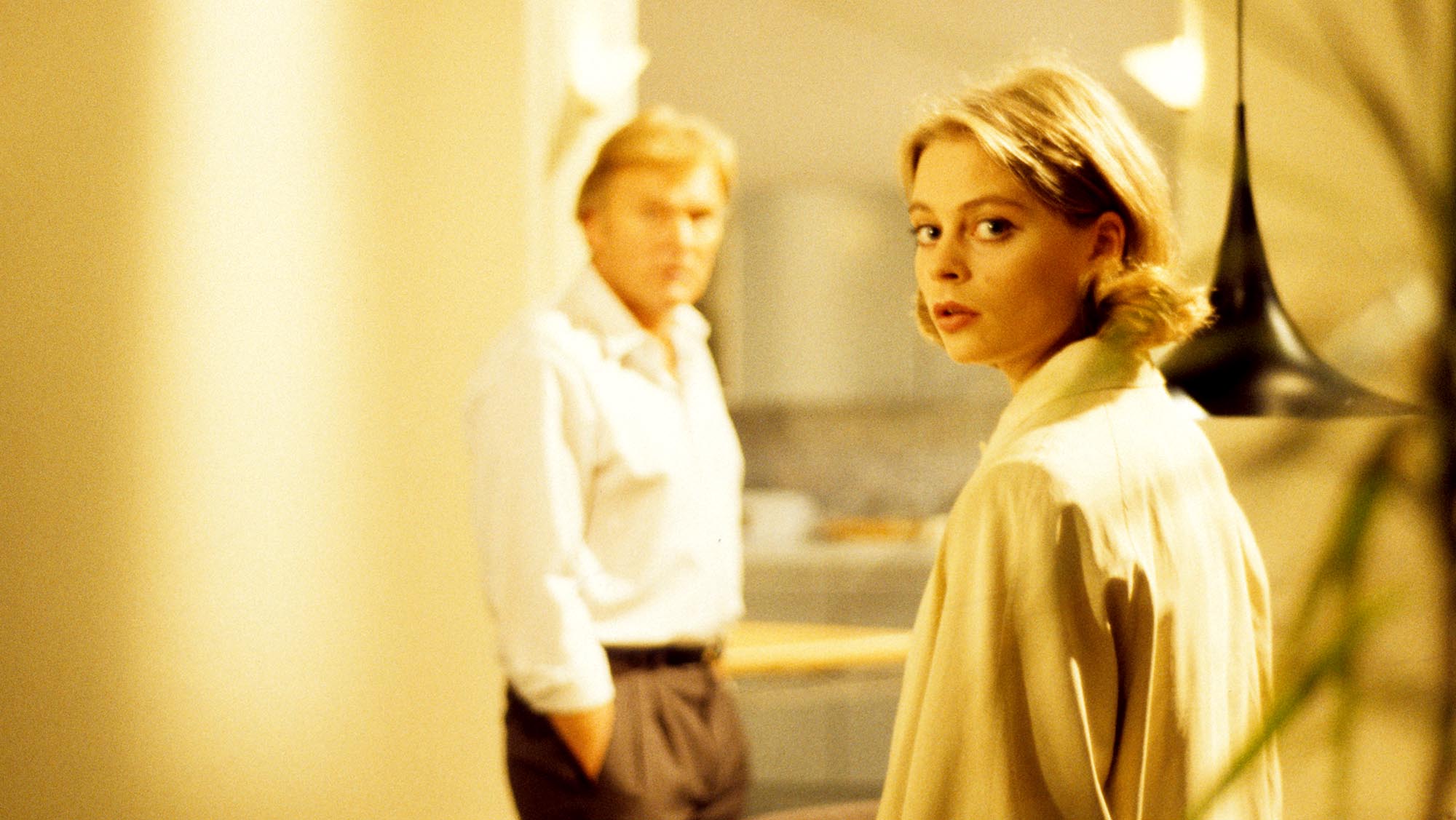 Susanna Simon and Helmut Griem
Press Reviews
Badische Neueste Nachrichten:
"A concise and impressive cinematic account of the burdensome effect of the disease on sick person and relatives alike, of a disease with little-known causes and unknown cure."
Ärzte-Zeitung:
"A certainly disturbing yet fascinating movie."
Frankfurter Rundschau:
"'Endless Farewell' - a TV film by Werner Zeidler (script) and Mathias Allary (director) - hauntingly relates a story of the unstoppable destruction of a personality. How husband and daughter cope with their fate, tell of their love and their shame, of care, helplessness and strain, fear and desperation. The filmmakers unfold the story without lapsing into socially educative pathos or falling foul of the twin-evils of accusation and lamentation."
Mechthild Zschau
Süddeutsche Zeitung:
"Mathias Allary's directing work and Hans-Jörg Allgeiers camera communicate the slow progression of the disease in painstaking yet always trivial scenes. A certain austerity in the performance of actors Helmut Grien, Hilde Ziegler and Susanna Simon makes it impossible for the audience to dismiss the exceptional circumstances as mere exoticism. [...] A moving piece of work, both artistically and morally responsible."
Anne Rose Katz
Helmut Griem
Data
Title: Endless farewell (Feature 1994)
Duration: 75 Minuten
Format: Betacam SP
Direction: Mathias Allary
Script: Werner Zeindler, Adds: Mathias Allary