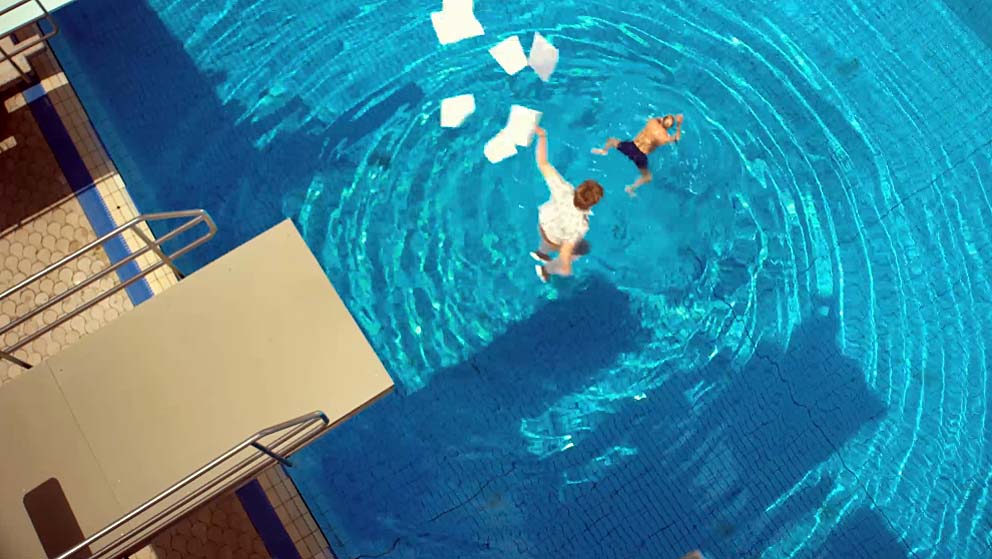 To present financial products in an entertaining and convincing manner in just 30 seconds is not an easy task. Two TV commercials as well as four additional video ads for the company´s website should be produced for the "Deutsche Kautionskasse", a total of 6 commercials.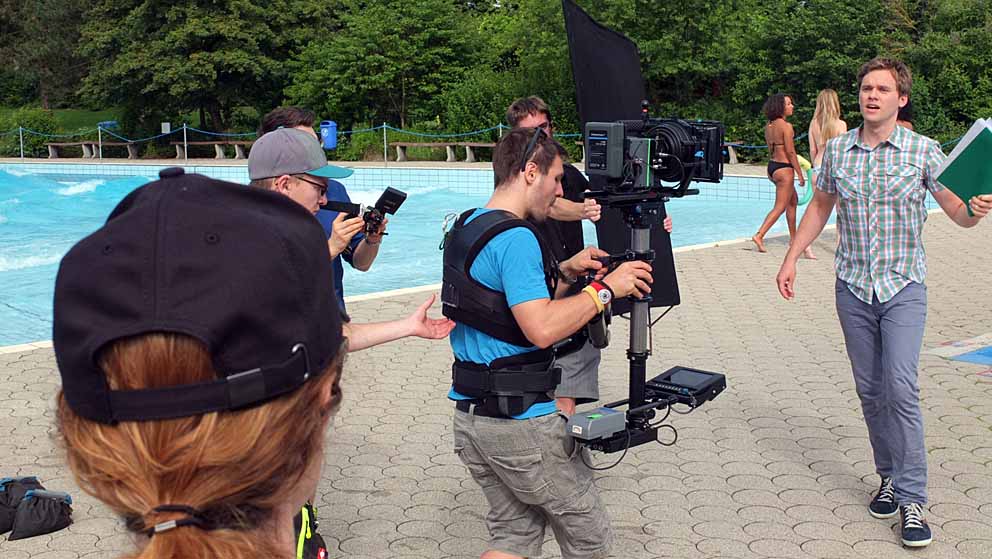 The spots should convey the benefits of the product in the form of small stories in an entertaining way and generate emotional consent and fine humor. For this, interesting, realistic characters with strengths and weaknesses, doubts and trust should be drawn.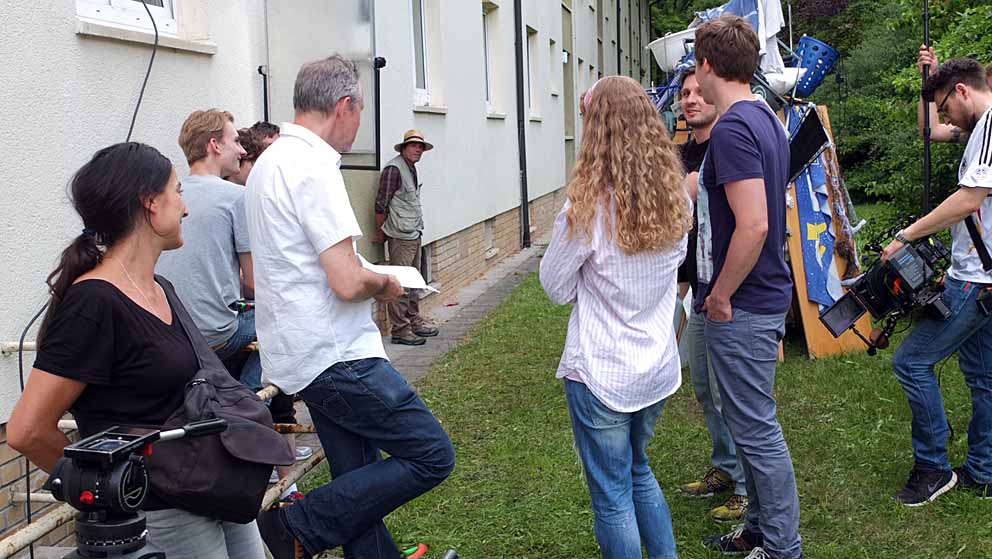 Half of the spots tell the story of a young apartment seeker who is really disappointed, that all his many documents, certificates and earnings proofs are not needed at all by the landlord, because he is completely satisfied with the "Moneyfix" certificate and follows him to other spots with all his photocopies, and finally even jumps from the 30 feet tower in an open air pool
The other three commercials tell the stroy of a young couple, who wants to move out of his narrow single-house. By throwing no longer necessary furnitures out of the open window, they cause a lot of trouble for the poor gardener outside on the lawn.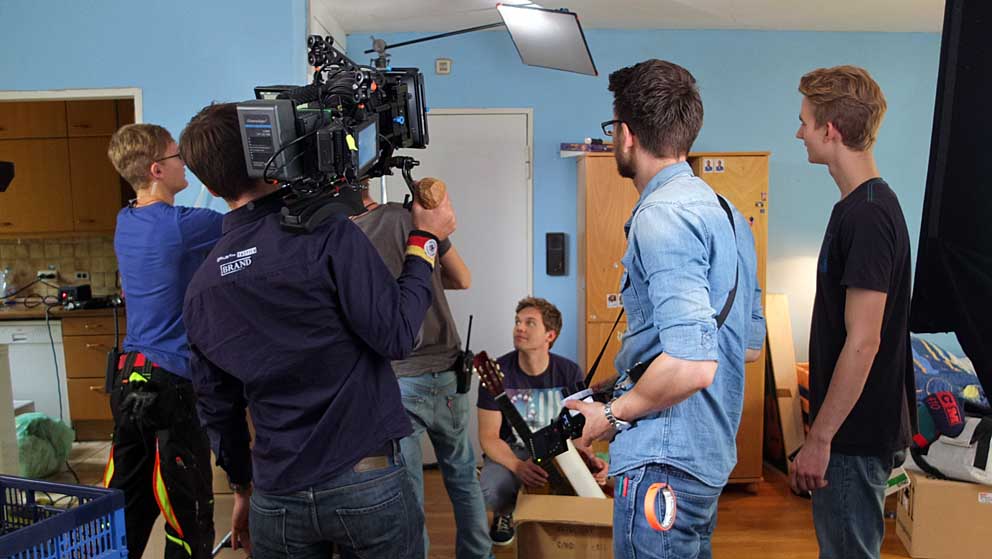 The first two spots of a series are ending each with a cliffhanger, making us curious about the next spot. Produced in 5 K with the RED and Steadicam with convincing and sympathetic actors, the spots are offering a high-level production value.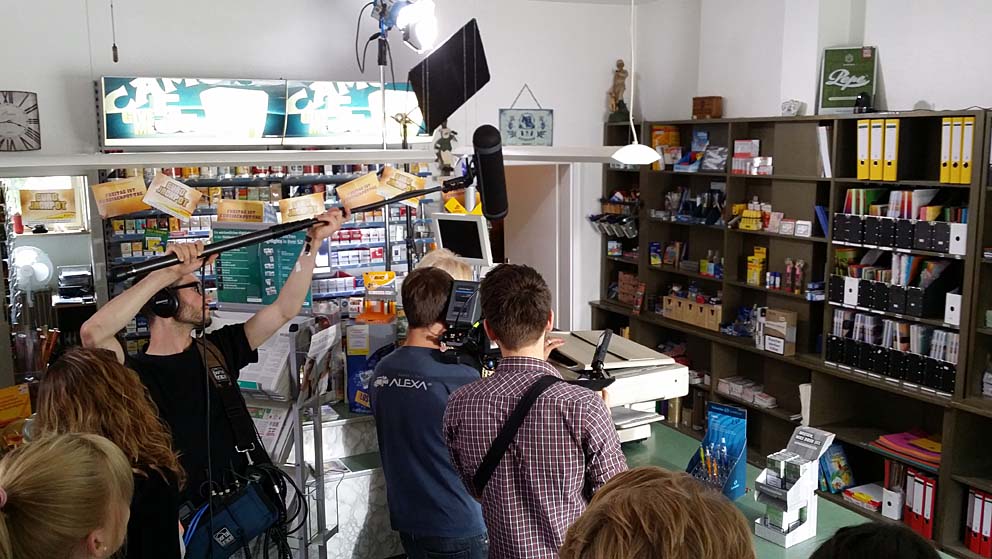 In order to also prove viral qualities, the brand should not take itself too seriously but convince with wit and charm. The first two spots of the series were successfully broadcasted on Pro7 and Sat1.