A young Turkish woman wants to visit her father. She arrives in Munich in the middle of the public carnival celebration. What seems intriguing, fascinating and funny at first, gradually turns into more and more of a threat.
Press Reviews
Gaffer
"The story of "carnival-ism" is very suitable for pre-carnival days: a little thought-provoking without being ostensibly critical of the celebrations. If you look closely into this story, you will see that the theme and basic message are not seasonal at all."
The Danish Government Film Office
"The woman is the only 'actress' [in the scenes on the streets of Munich]. The filmteam wanted to explore the reactions of the crowd to a newly arrived stranger - and reality proved to be far worse than expected! The woman arrives in Munich […]. The camera follows her through the - not very considerate - crowd partying in the city. One of the carnevalists finds it funny to snatch the piece of paper with the address from her hand, another tries to run off with her suitcase. Mathias Allary's film doesn't have any dialogue, which adds a strange, disturbing intensity that touches the heart of the viewer."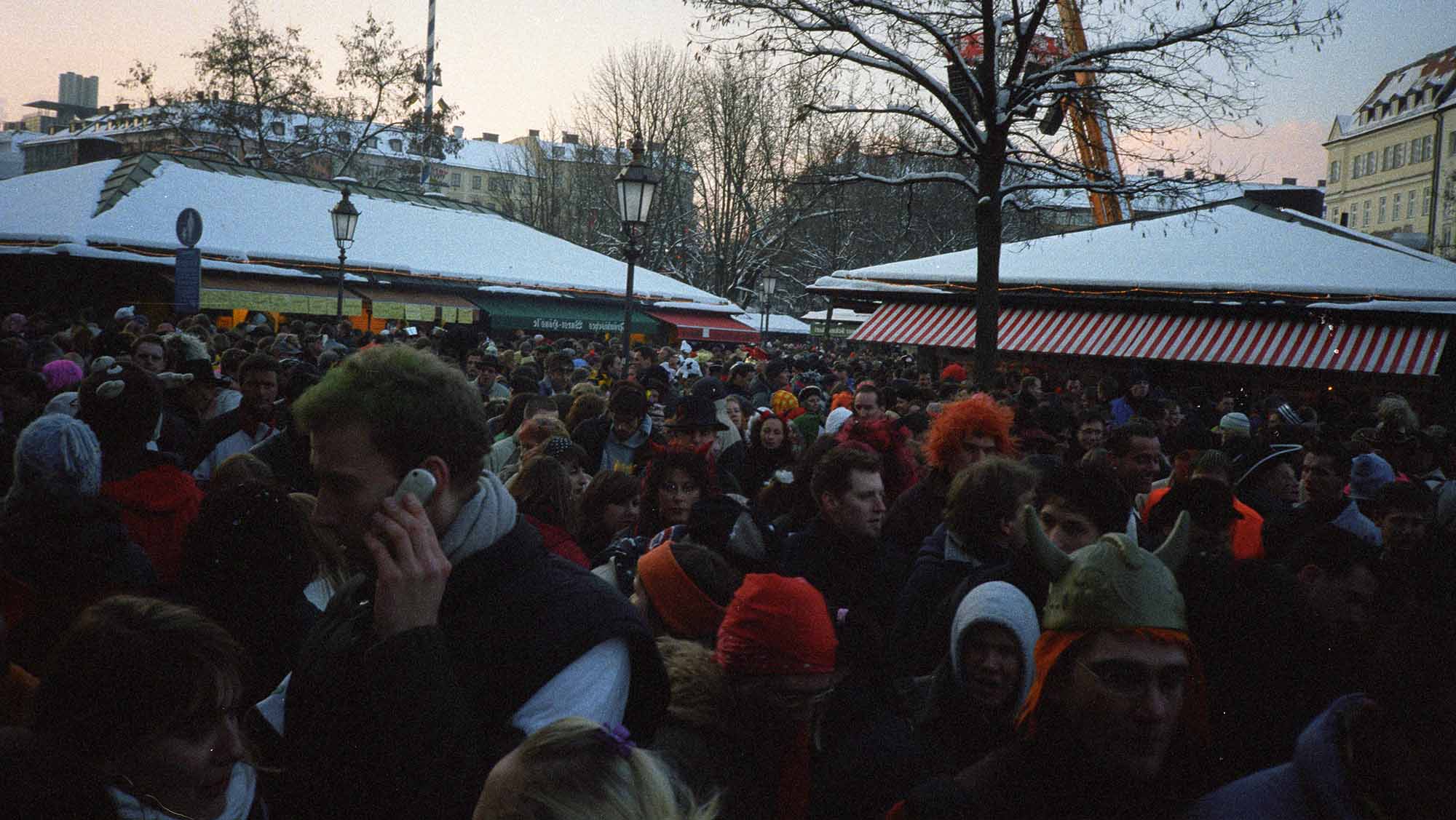 Festivals
Clermont-Ferrand, Festival de court métrage
Vénissieux
Kopenhagenn "De Abene Viduen"


Awards
German Board of Film Classification: FBW: Prädikat Wertvoll
TV-Screenings
French Television "Canal Plus"
French Television "La Sept"


Data
Original title: Faschings-mus (Short-film 1987)
Runtime: 15 min.
Format: 16 mm, Colour
Written & Directed by: Mathias Allary
Availability
DVD (shop)
Cast & Crew
Cast
| | | | |
| --- | --- | --- | --- |
| Boy Türkin | Esma Yilmaz | Taxidriver | Martin Thau |
| Father | Sait Eskiciöz | In other roles | Manuela Frankenberg, Andrea Hesterberg, Klaus Hornell |
Crew
| | | | |
| --- | --- | --- | --- |
| Director of Photography | Mathias Allary | Music | Deimel and Brand |
| Camera operator | Robin Renelt, Kristian Diekhans | Mixing | Rainer Ottenweiler |
| Sound | Björn Jensen | Written and Directed | Mathias Allary |
A production of Allary Film, TV & Media