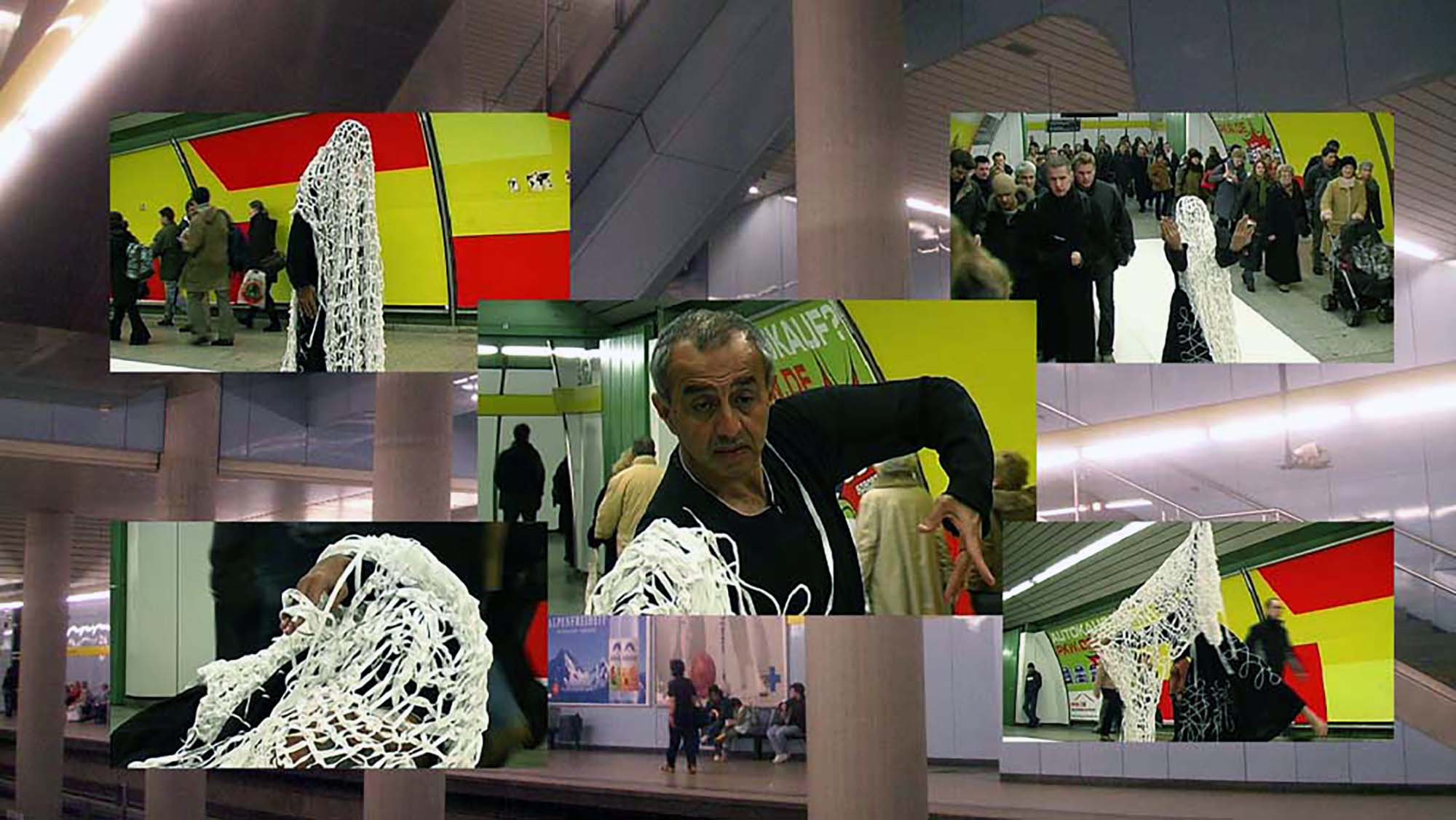 Dance in the tunnel
Documentary on an art-event by the indian dancer Deboo in Munich's Art Tunnel, the subway connection between the subway lines U3/U6 and U4/U5.
Contents
In the middle of Munich, at Odeonsplatz, four subway lines intersect and are connected by a long, relatively narrow corridor. People who want to change from one line to the other rush through here every minute, without rest and without leisure. It is precisely in this tunnel that art events are held once a year to create moments of pause.
One of the most exciting activities was a day with the Indian dancer Astadt Deboo, who, with extremely slow movements in the midst of all the hustle and bustle, stood up against the dictates of the time and danced. He also played contemplative music from the ghetto blaster he had brought with him, which, together with a white cloth, marked his dance zone in the middle of the tunnel. Body control and meditation in the midst of people who moved restlessly in swarms like fleeing fish.
Filmed with three cameras, this resulted in an unusual documentation of the opposition to the rush hour in all of us. The art tunnel in Munich www.kunsttunnel.de is a series of projects by the artist Regina Haller and took place annually from 1995 to 2021.