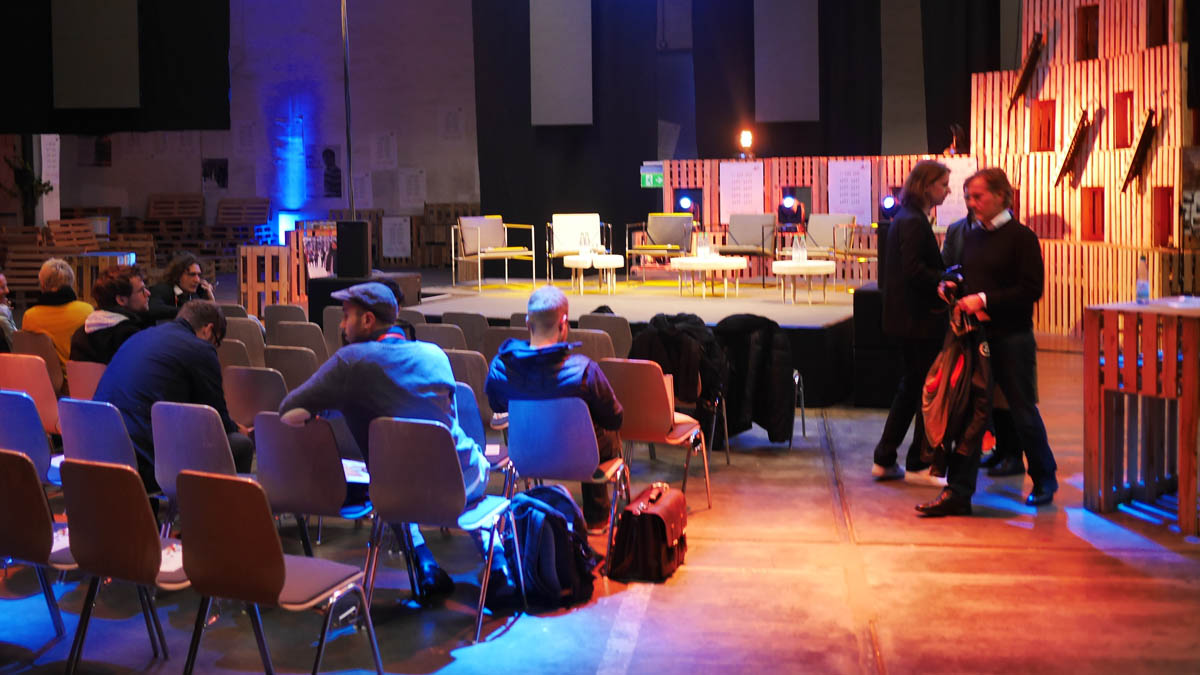 Mathias Allary has written several thousand professional articles in the Movie College, numerous scripts for the students of a bachelor's degree program in Film & Television.
In addition, there are also external publications, interviews, panels and books that he wrote or contributed to various chapters.
We have put together some of the external publications and guest appearances
Here you find a short selection:
Discussions, interviews and contributions by Mathias Allary
Discussion round about the payment of actors in film school films (Organizer: BFFS)
https://www.bffs.de/2017/11/21/bffs-panel-in-hof/
Film funding in Germany, interview with Deutschlandfunk (2014)
https://www.deutschlandfunk.de/filmfoerderung-wichtiges-stueck-kultur.694.de.html?dram:article_id=275819
Interview on the future of television (Netflix & Co) (2014)
https://www.bo.de/nachrichten/nachrichten/berieseln-war-gestern
Interview with Film News Bayern, the magazine of the FFF Bayern
https://www.fff-bayern.de/uploads/tx_userfilmnewsbayern/Film_News_3-12.pdf
No Cinema Feeling with HD (Interview with PC Professionel 2006)
https://www.itespresso.de/2006/10/04/kein-kino-feeling-mit-hd-pcpro/
More bloody than the police allowed (ARD Forum)
http://www.neue-ard-forum.de/blutiger-als-die-polizei-erlaubt/
Five Lakes Filmfestival
https://idw-online.de/de/event40389
Guest in radiotalk of HR1 about and with Nico Hofmann (2018)
https://www.hr1.de/programm/hr1-talk/der-hr1-talk-mit-nico-hofmann,talk-252.html
Published books:
Virtual Reality - Shoot and Create
Movie College Books, published in 2019
Video- and audiography of teaching in teacher education Planning and implementation from a methodological, technical-organizational, ethical-privacy-legal and content perspective
e-book:
https://www.utb-studi-e-book.de/video-und-audiografie-von-unterricht-in-der-lehrerinnenbildung.html
Documentary: Schools - Projects - Concepts
https://www.reimer-mann-verlag.de/pdfs/102864_3.pdf
Articles on film in general by other authors
More attitude please (Nico Hofmann)
The discovery of the new
Movies to touch
https://www.spielfilm.de/news/12339/filme-zum-anfassen-bundesfestival-video-2011-in-gera
German Film
https://www.vdfk.de/notizen-zum-kino-1-trends-im-deutschen-film-540
Filmstadt München
https://www.filmstadt-muenchen.de/site/assets/files/1180/30_jahre_filmstadt_munchen_chronik_eines_graswurzelprojekts.pdf
Panels, Moderation
Friday, 5. Juli 2013
"Young, creative, well-educated looking ... - Future prospects for the young film generation"
Podiumsgespräch der SPD-Landtagsfraktion, Gasteig in der Black Box
What prospects do young filmmakers have in the expanding media industry? Is a degree from a film school guarantor for a successful career entry? What influence does the triumphant advance of digital technology have on production conditions? How do companies cooperate in the promotion of young talent?
Es diskutieren: Prof. Mathias Allary, Geschäftsführer Allary Film Dr. Nicole Hess, Projektleiterin Film des Migros-Kulturprozent Maja Reichert, Künstlerische Mitarbeit, HFF München Daniel Vogelmann, Regisseur, Studierender HF Prof. Wolfram Winter, Executive Vice President Communications, Sky Deutschland Moderation: Isabell Zacharias, Kulturpolitische Sprecherin der SPD-Fraktion.
Panel: "To learn filmmaking"
MedienCampus Bayern, Filmfest München 2005, Panel: "Filmarbeit lernen", Referenten: Anne Christiane Feddern (Bavaria Film), G. Guggemos (Treffpunkt Filmkultur), Henriette Richter-Röhl (Schauspielerin), Steffen Schmidt-Hug (Bundesverband Regie), Udo Wachtveitl (Schauspieler), Dr. Ernst Wagner (StMfUK); Moderation: Mathias Allary (Allary Film TV)