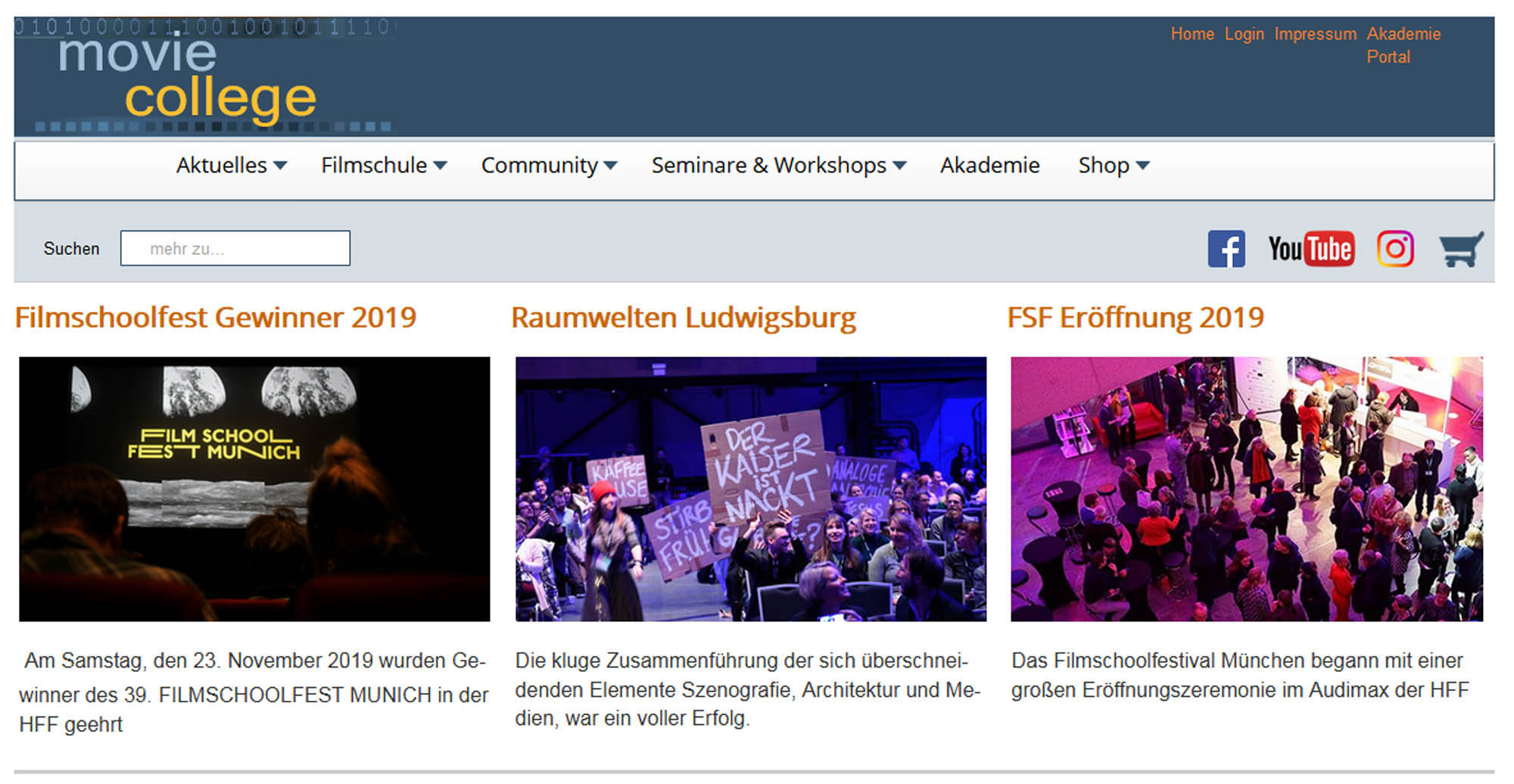 The biggest Online Film-School in Europe
Our most extensive project in education was founded in 1999 and has been growing ever since. To sum up what the Movie College is actually all about in one, two sentences, seems to be impossible. Just because so many different people favor so many individual ways of using this platform.
The fact is, that countless people have been introduced into the media sector through the movie-college, have regularly studied various subjects during their studies or training, and have been connected with other people interested in media through the various comunity paths.
In the "Aktuell" section you will find news, information, critics on movies, festival,- and event reports, dates and more.
In the "Filmschule" section you will find numerous chapters on all topics of the media in theory and practice
"Community" is the place for exchange, for networking
In the "Seminare & Workshops" section you will find offers from the Movie College for those areas where "hands-on" workshops or professionally supervised e-learning seminars allow for in-depth knowledge.
Tasks
Developing creativity should not be a question of origin or great financial opportunities. The purpose of the Movie College is to provide all interested persons with knowledge about film, directing, screenplay and production as well as the related media. This also includes a large number of information, which are generally regarded by the production companies as confidential.
The Movie College was nominated several times for the highly regarded Adolf-Grimme Online Award. Its contents were quoted in numerous scientific papers, bachelor's and doctor's theses, and in various books, including some schoolbooks.
The most direct impression is certainly obtained when you visit the Movie College itself.