(Original title: Freitags um Drei)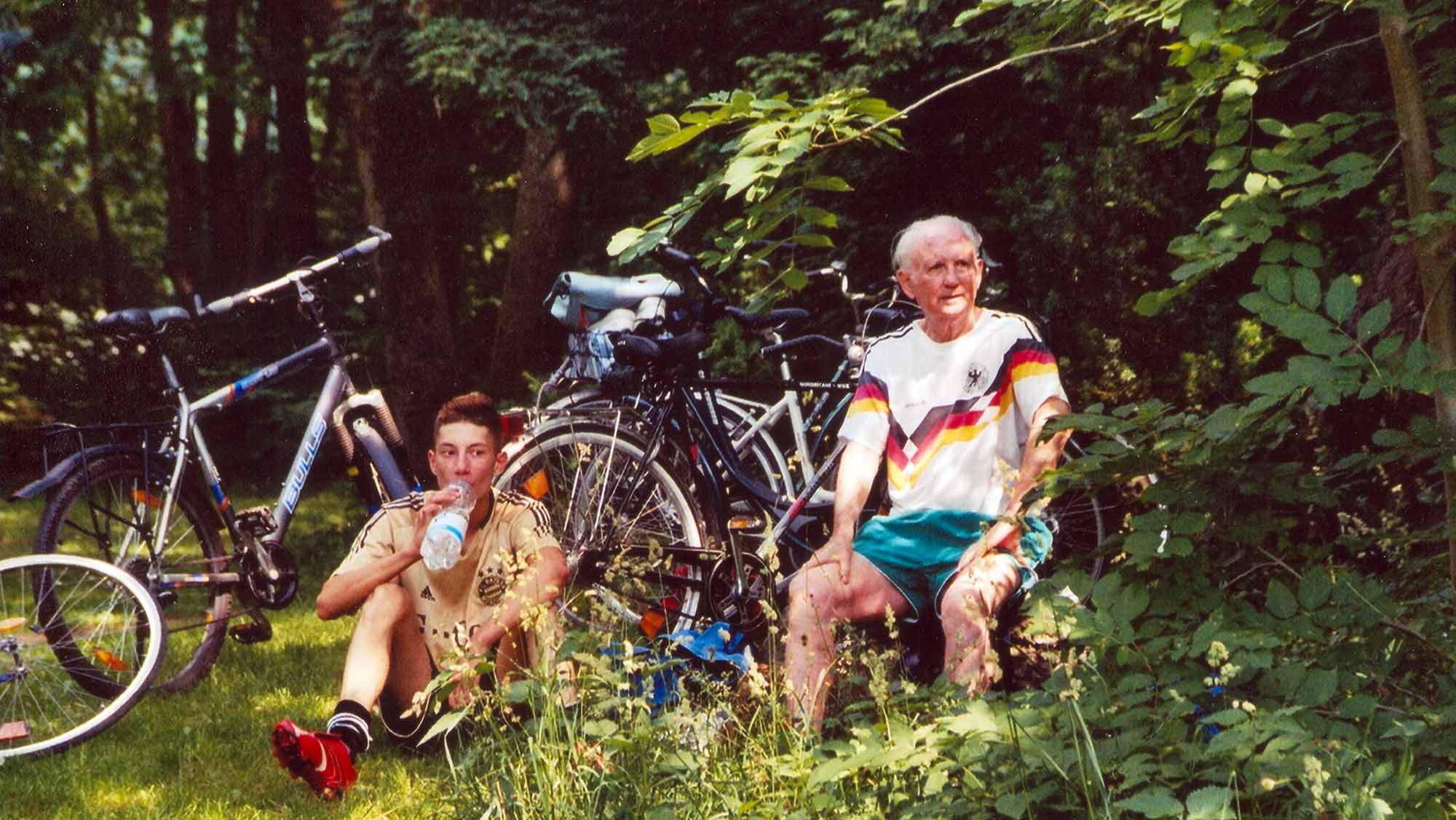 Two different generations after the socker-match
Content
Every Friday at three o'clock in the meadow just behind the Southern power plant is the time and place where pensioner Hans and his buddies meet to play soccer- already since more than 50 years and regardless of the weather conditions.
The grandpa kickers are two generations apart from the youth, who joins them for quite some time to kick about and which keeps up the Friday tradition. The grandpas have seen it all, whereas the youth got still all their life in front of them. However, both generations share similar feelings: longing for an harmonic life and fears for their future. These hopes as well as concerns bridge the gap between the two generations and maintain a strong bond between them.
In life as well as on the soccer field there is not always harmony- not too seldom there is a conflict between die-hard Hans and fiery Patrick, who dislikes school- however, at the end of the day the solidarity within the group- young and old players- has so far overcome any issue. Thus, the 'problem kids' are once more motivated to join the oldies for a fair play every Friday afternoon. During the 90 minute match, it seems that the sorrows of everyday life just vanish and the game opens up for an interesting clash between different kinds of people and their life stories. There is no hierarchy on the soccer field - the only thing that matters is that Friday's match has highest priority for all parties.
A priority that not only connects a bizarre but also sympathetic group every Friday at three on the button.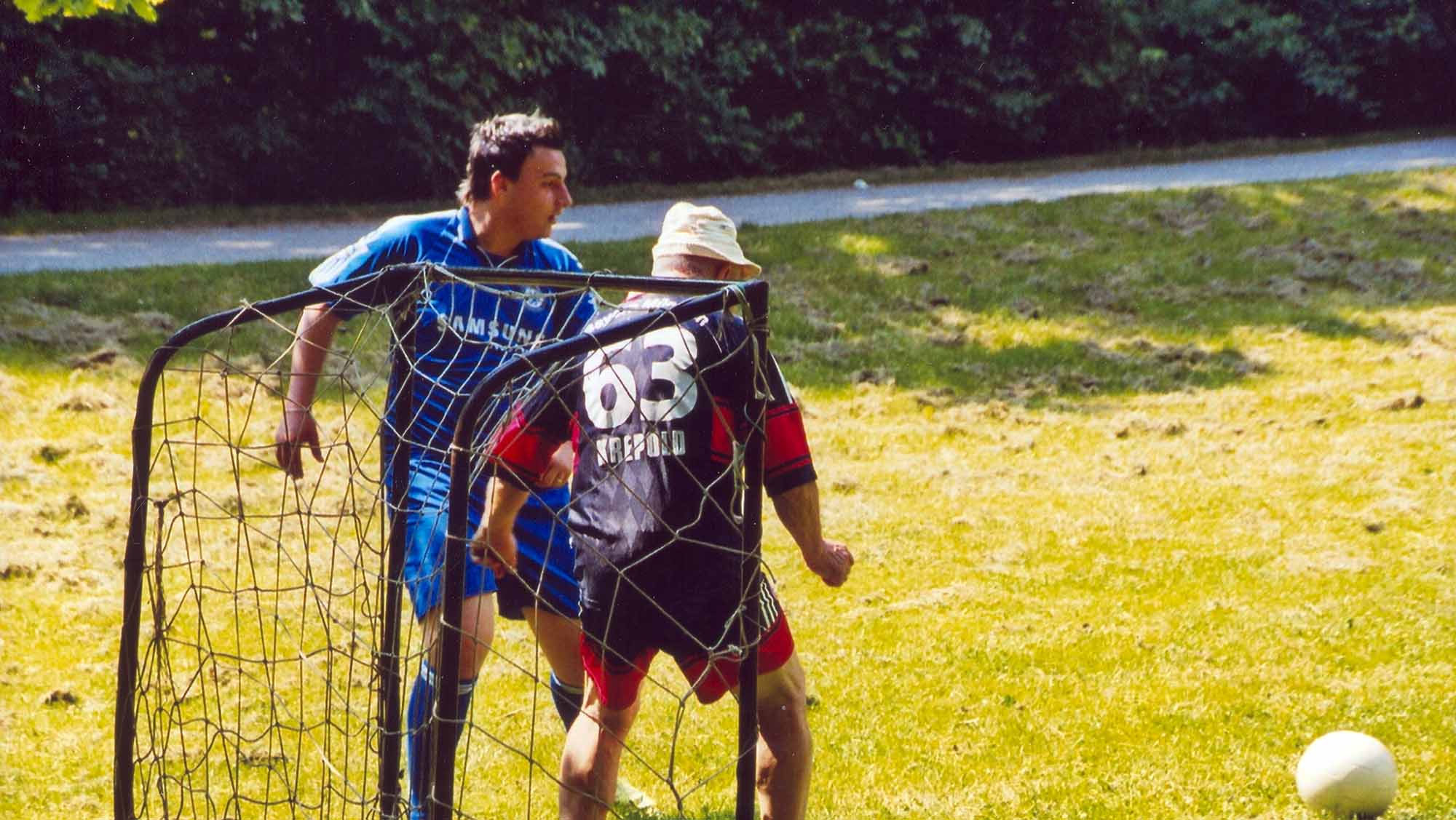 The uneven teams fight each other every week
You can find additional press material (stills) in high resolution below (copyright: Allary-Film, TV & Meida):
(The 80-year-old Friedel and the young Croatian Patrick) 12 MB www.allaryfilm.de/cards/Auswahl/Jung_und_alt1.tif
(Friedel and "Moni" are tackling) 12 MB www.allaryfilm.de/cards/Auswahl/Alt_gegen_Jung1.tif
(Hans, the "leader" of the seniors) 12 MB www.allaryfilm.de/cards/Auswahl/Spielende_Hans.tif
(Different players) 2 MB www.allaryfilm.de/cards/Auswahl/Alt_gegen_Jung9.JPG
(Booting no matter what weather … a match in the snow) 3 MB www.allaryfilm.de/cards/Auswahl/Schneespiel(5).JP
Photos taken during filming:
(Sound recordist Alexander Truxa and cinematographer Mathias Allary) www.allaryfilm.de/cards/Auswahl/DSC01422.JPG
(Two sound rods with MKH 416, sound Alexander Truxa, assistant Anna Maier) www.allaryfilm.de/cards/Auswahl/Freitags_Tonteam(3).jpg
(Director Christine Repond and sound assistant Maxi Haslberger) www.allaryfilm.de/cards/Auswahl/Okt_06 (20).JPG
(Shooting the soccer seniors in front of their former workplace) www.allaryfilm.de/cards/Auswahl/PICT0102.JPG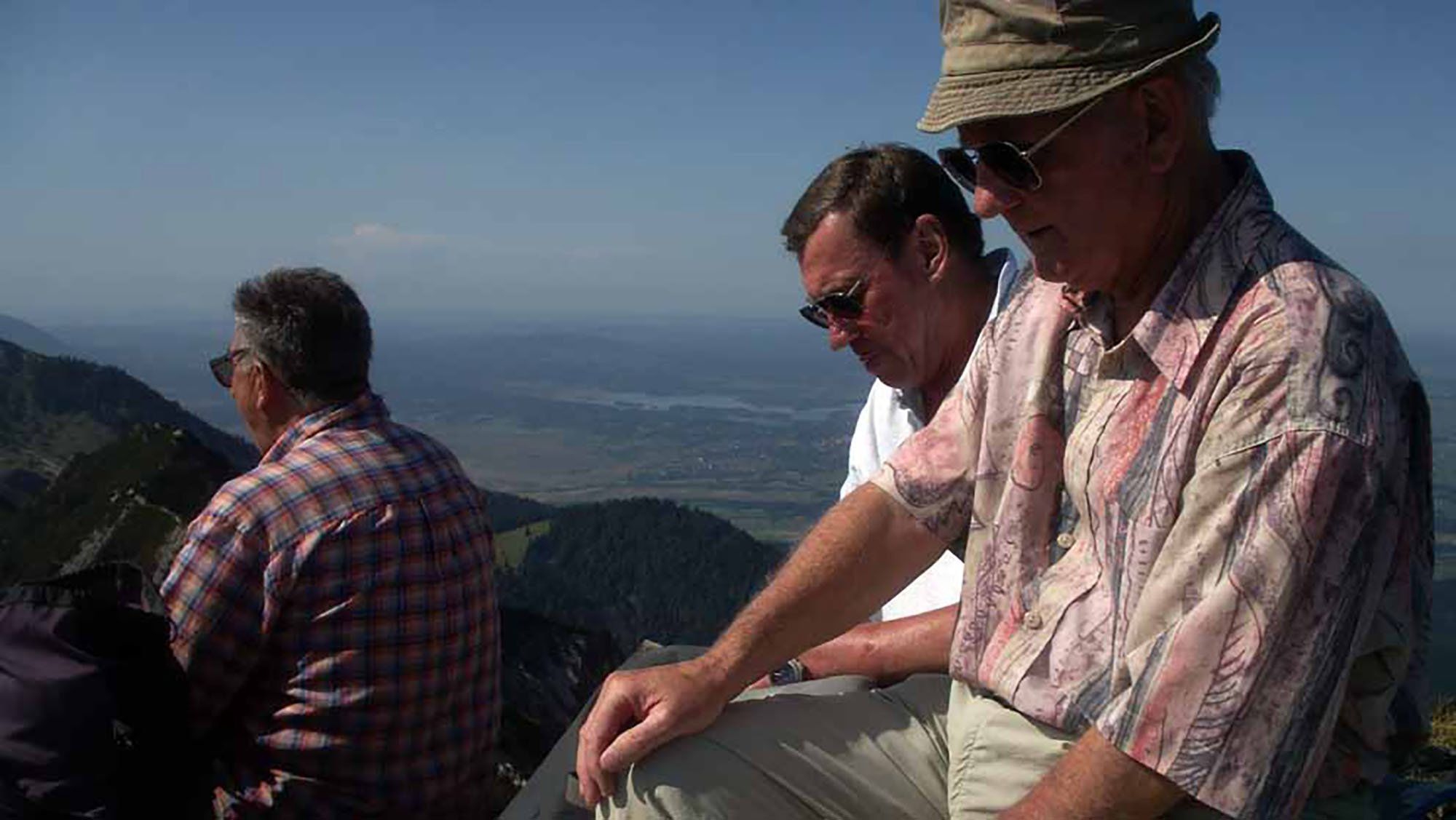 The seniors hiking on the Herzogstand
Data
Original title: Freitags um Drei (Documentary)
Running time: 85 Minuten
Written & directed by: Christine Repond
Cinematography: Mathias Allary
Sound: Christopher Herold, Maximilian Haslberger, Alexander Truxa
Sound assistant: Anna Meier, Roderik Helms
Editing by: Jean-Claude Piroué, Gaby Seyfried
Sounddesign: Paolo Mariangeli
Editor: Anne Even
A co-production with ZDF and Arte