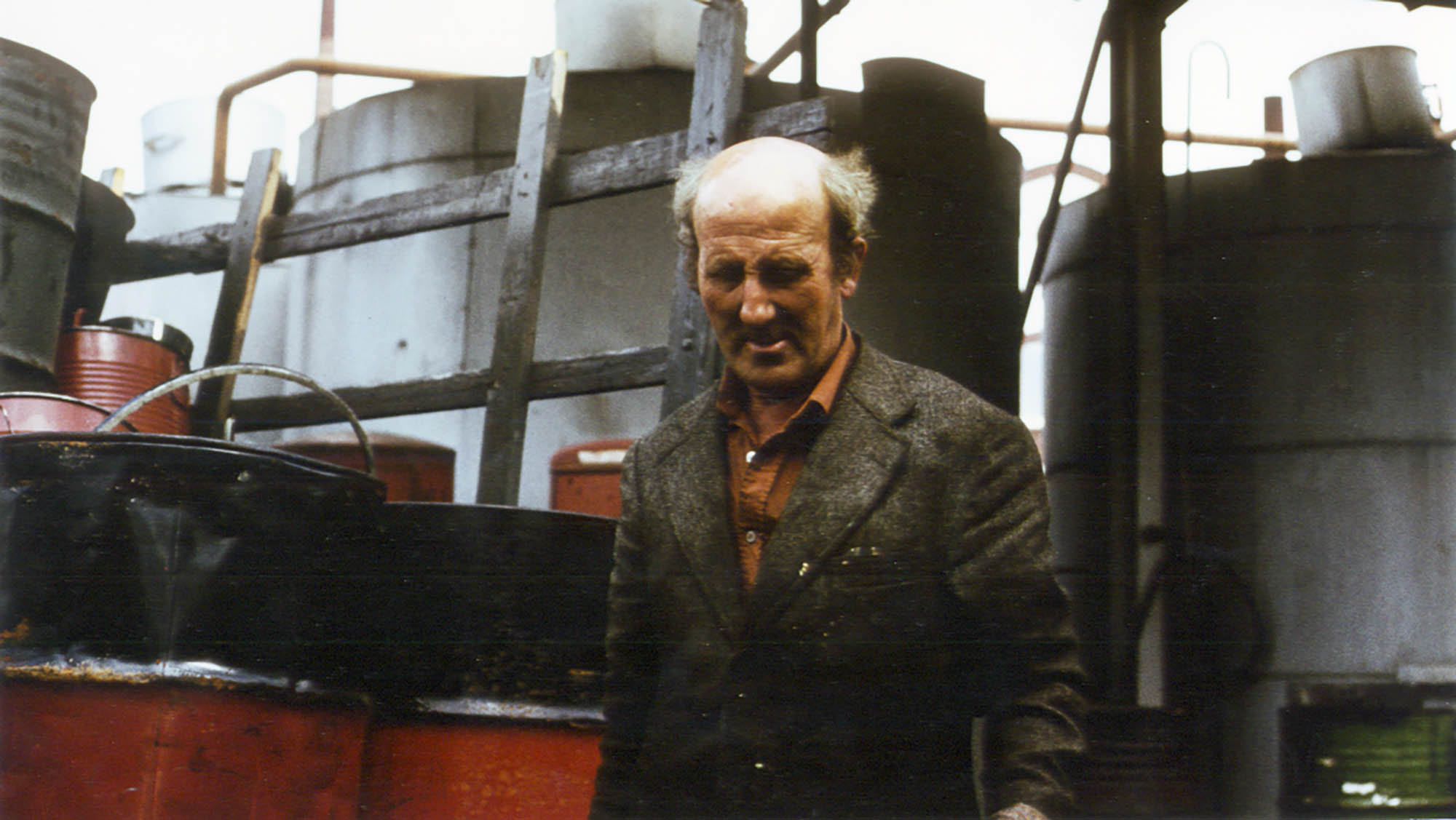 Polster Willi loads oil drums onto his trailer
Stab
| | | | |
| --- | --- | --- | --- |
| Camera & Director | Mathias Allary | Editor | Rainer Standtke |
| Camera-Assistent | Jochen Löbbert | Music | Raimund Rennebaum |
| Sound | Gottfried Junker | Lab | Geyer München |
A Produktion by Allary Film, TV & Media
Press Reviews
Funk-Korrespondez:
"... an extremely impressive, dense and successful biography. Which coherent, supportive or contrasting pictorial associations capture the viewer is not to be seen every day. In this regard, Allary ventured into new cinematic territory. Calm, atmospheric camera positions give the film an impressionistic timbre, allow the rarely conveyable dimension of a person's thoughts and feelings to be experienced. "
Josef Nagel
Stuttgarter Nachrichten
"With this portrait, Allary has succeeded in making a beautiful, committed, human film in which everything that is usually recognized becomes questionable, only not respect for life. - In Allary's pictures, the facades of our affluent cities become brittle and repellent at the same time: Babylonian towers, behind whose apparent order hides chaos and loneliness adorned with junk and glitter. 'Polster-Willi' thus became a film about the cold in our cities and about trying to find a place to survive where everything has come to an end. "
Thomas Thieringer
Badische Zeitung
"Mathias Allary's" Documentary Tale "about the Willi upholstery from Düsseldorf posed a riddle to the viewer in living images. - A film with a completely new perspective. "
Süddeutsche Zeitung
"Allary juxtaposes, assembles opposing things: for example the shop windows of the shopping streets and the garbage landscapes of the junkyards, or the mirror-smooth office towers and the silhouettes of the industrial plants. The difference dismantles terms like 'beautiful' or 'ugly'. In 'Polster-Willi' you can see what is so often lacking in German film: the description of processes, of how something is done. "
Michael Althen
Münchner Merkur
"With unobtrusive, expressive images, Allary shows who he thinks is the more conscious, more intense person. In changing the narrative levels, the viewer learns to understand but also to criticize their own 'throw-away mentality', which is only able to apparently cover up loneliness through luxury and consumption. "
Olaf Kracht