Hartmut Redotte as an archivist
A noise maker and a skateboarder in need experience a strange adventure together in this short film, full of quotes and allusions to the film industry and history. The story begins in front of the Wilhelm Marx Haus in Düsseldorf, the oldest skyscraper in Germany, where a young skateboarder circles. When he is commissioned to take a film can to a recording studio as a courier, he is pinched by a few older skateboarders who are jealous at his workmanship. He escapes on his board through the old town. But the pursuers stay on his heels.
Without his direct intervention, the noise maker who is supposed to receive the film can, with his acoustic skills, intervenes in the wild chase and little by little incapacitates the pursuer. As a foley artist, none other than Mel Kutbay, the old master of folk making in Germany, played along. He is responsible for countless films, including "The Neverending Story" or "Homo Faber".
And the young sketeboarder is no stranger either, he was embodied by the then student and now world-famous skateboarder Florentin Marfaing, who is followed in the film by the villains. At the turn of the millennium, he collected prizes in skateboard contests around the world.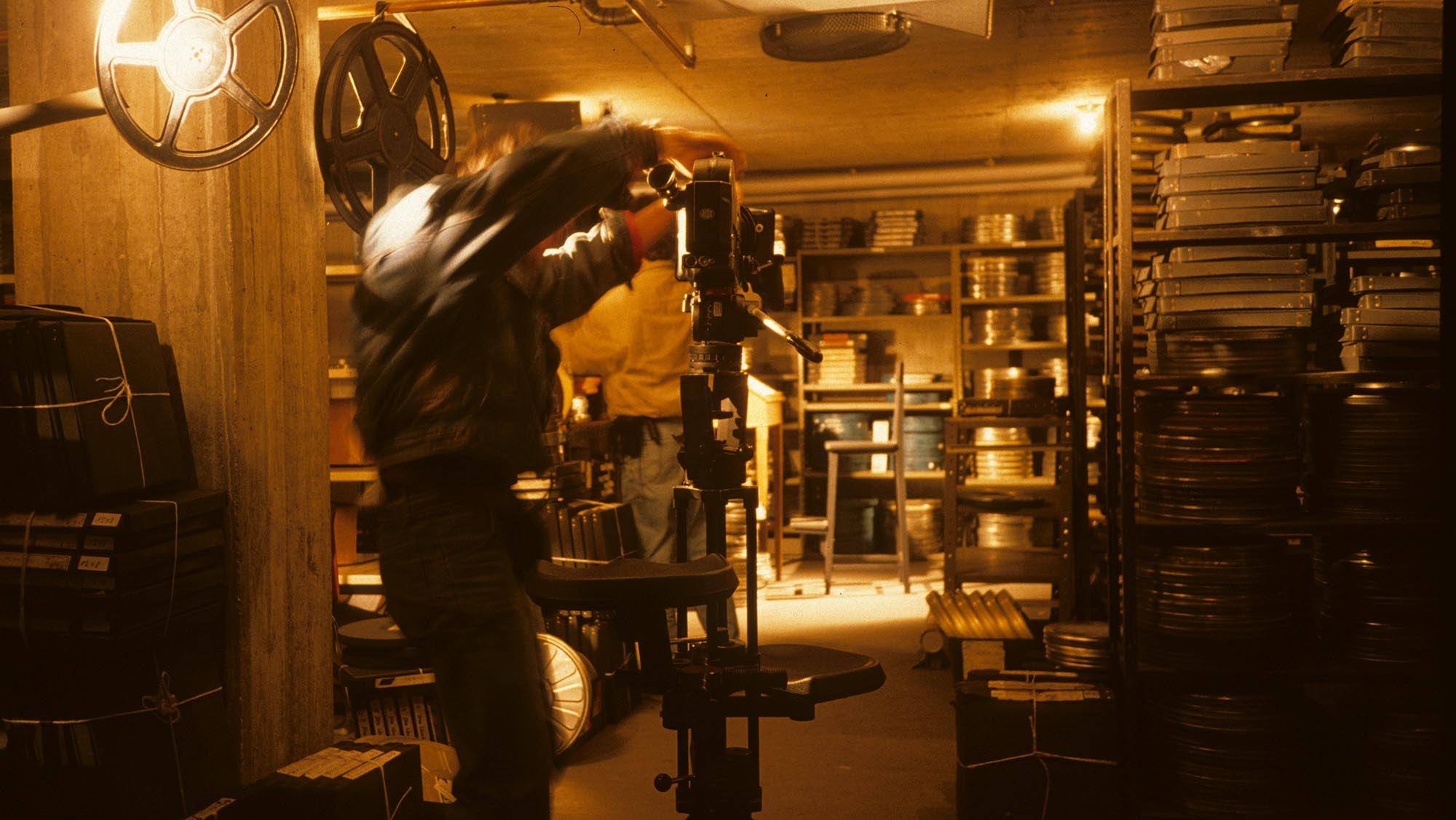 Filming in the film archive NRW
Director: Mathias Allary
Kamera: Rainer Komers
A co-production of Allary-Film with the Filminstitut and the Filmwerkstatt Düsseldorf