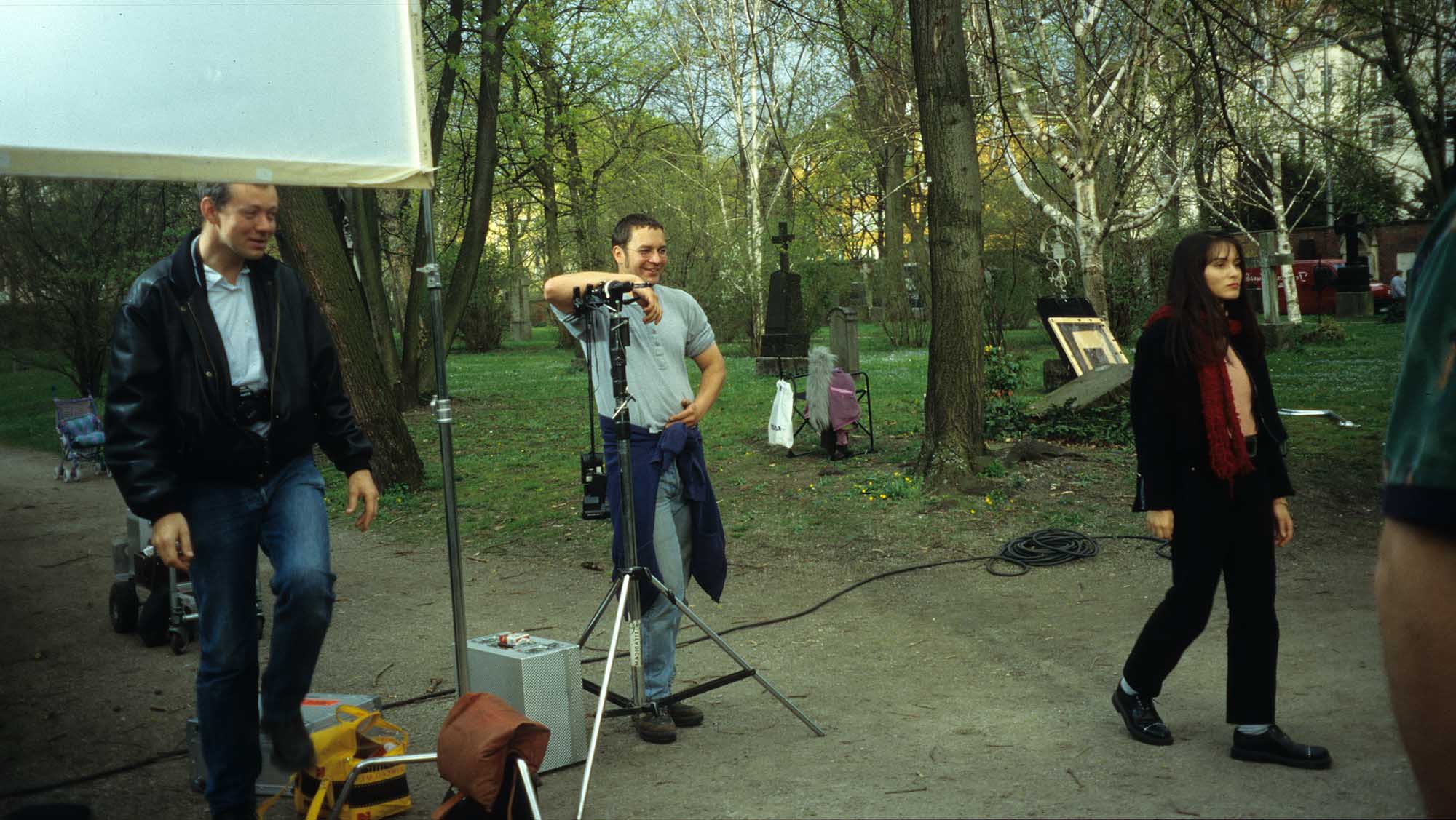 Postproduction Facilities
Our postproduction facilities are at your disposal at reasonable fees. Make use of several decades of experience in professional audio- and image editing, our qualified staff and technical facilities. Instead of rigid conventional procedures we provide a flexible individualised framework for you to realise your personal ideas. Video editing with Final Cut Pro and Premiere Pro Professional digital video editing. Development of a complex video cut and titles, embedding of graphic elements, effects, etc.
Audio edit and mix with Pro Tools HD and sound archive Professional audio editing with Pro Tools HD, a state-of-the-art digital audio-editing software. Mastering of audio-material in different formats. In addition to these audio editing facilities you will gain acces to our extensive sound archive. If needed, a sound-proof booth fo voice- or sound-recording is provided, as well as facilities vor audio-dubbing.
Audio transfer from achived recordings
Quality transfer, analogue and digital: All sound storage media - ¼'' (Pilot Nagra), TimecodeStereo-Nagra, DAT, CD and vinyl - are transferable from and to Perfo 16 and 17,5mm Stereo with Albrecht-MB 51. Also Timecode, IT-versions, digitalisation of all analogue sound storage media. Needless to say that telephone, fax, scanners, photocopier at Allary Film are at your disposal, along with a kitchen for your tea-break.
Access to archived material
Spacious editing room with latest generation of Steenbeck editing table for 16mm and Super 16mm Stereo, with large screen and film winder will give you access to your old prints and archived takes. We also offer transfer from magnetic film (Perfoband) in 16 and 35 mm.
Project supervison
We are happy to accompany you through each stage of production and to - partly or completely - see to the realisation of incidental tasks. From story-development, project- and production-organsiation, production and postproduction to marketing and distribution - our staff, technical equipment and expertise are at your disposal for successfully realising your projects.
Aside from a multitude of activities in film and television, Allary-Film TV & Media is also active in the realm of audio editing/recording, visual presentations and print media. TV reports Many television and radio employees frequently use and highly esteem our services. Amongst our satisfied customers are the youth department of WDR (Westgerman Broadcasting Company), Children's Television (Kinderfernsehen), die Deutsche Welle, US-Cable TV, Canal+ and La Sept.
Foreign language versions
You want your film fit for an international audience? We have the means and expertise to realise in entirety the foreign language version: dubbing, voice-over or subtitled in video.
Production of demovideos and imagefilms
People, objects, companies, etc. can most effectively be promoted by imagefilms or demovideos. Such a professional presentation needn't cost an arm or a leg - even if your standards are high. Long experience - also in the low-budget sector - enables us to cost-effectively produce top-quality demovideos and imagefilms.
Sofware-development and -supply
To keep a level head through their filmproduction, an ever-growing number of filmmakers - from low- to high-budget productions - rely on "CineCalc", a cost-accounting tool developed by Allary Film, TV & Media. In collaboration with experienced development and production managers, "CineCalc" was created as a practice-oriented and user-friendly software-solution. "CineCalc" was soon to become an insider tip in the film-business and has undergone constant improvement over the last eight years, through experience, expertise and know-how.
Additionally, the tool "MoviePlan" was developed for planning and managing entire filmprojects. Commercials You want to introduce a new product? With renowned narrators, film-experienced composers and professional sound-editors we can create various audio-spots to let your potential customers in on all the secrets of your product. Our experience in low-budget feature film production allows us to offer high-quality at reasonable cost.
Multimedia, Crossmedia, VR
With our experience in image and sound editing, equipped with up-to-date technical facilities, Allary Film, TV & Media are at your disposal for the implementation of all your crossmedia, vr and multimedia projects. MAC and Windows are available. Furhermore we create layouts of video-inlays, offer CD burning-services, CD authoring, mastering and production of interactive CD-ROMs.
Clay animation
Animation films with characters made from clay are enjoying an ever-increasing popularity (think 'Wallace and Gromit'!). A creative team of professionals translates your visions into tangible illustrations and animations.
Radio plays and audio books
Under professional direction, experienced sound engineers and trained narrators/actors work together for you, to create voice recordings on all common media. Exciting radio plays and absorbing audio book thus come into existence. Educational fims Having created various educational films in the past, we have developed a keen sense of didactic subtleties.