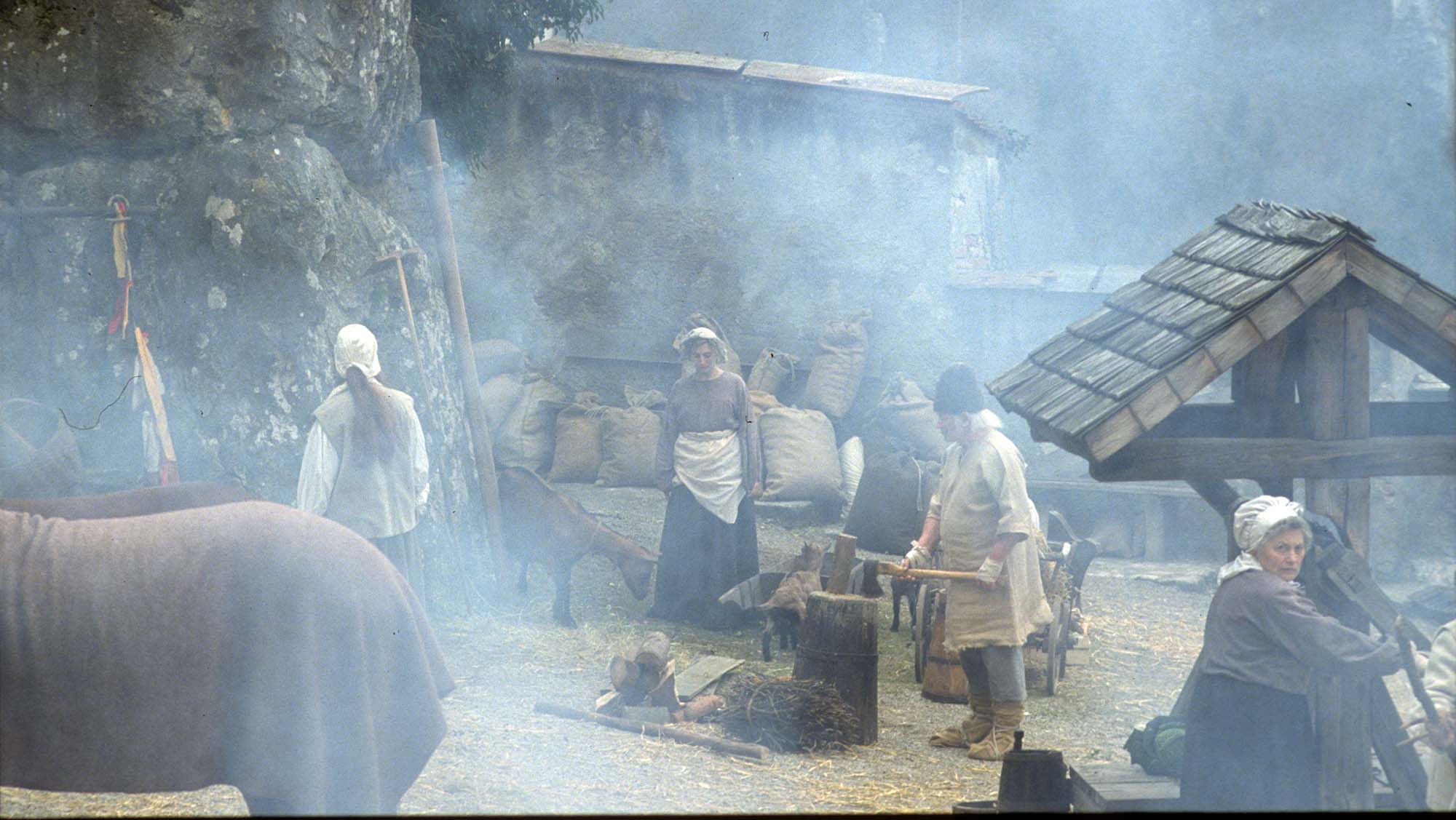 Castle Courtyard
School doesn't always have to be boring - our educational films about the Middle Ages prove that. Shot at authentic medieval settings with a cinema film crew and strong actors, unusual little stories have sprung up, which are fun and stimulate thought and discussion in lessons and beyond.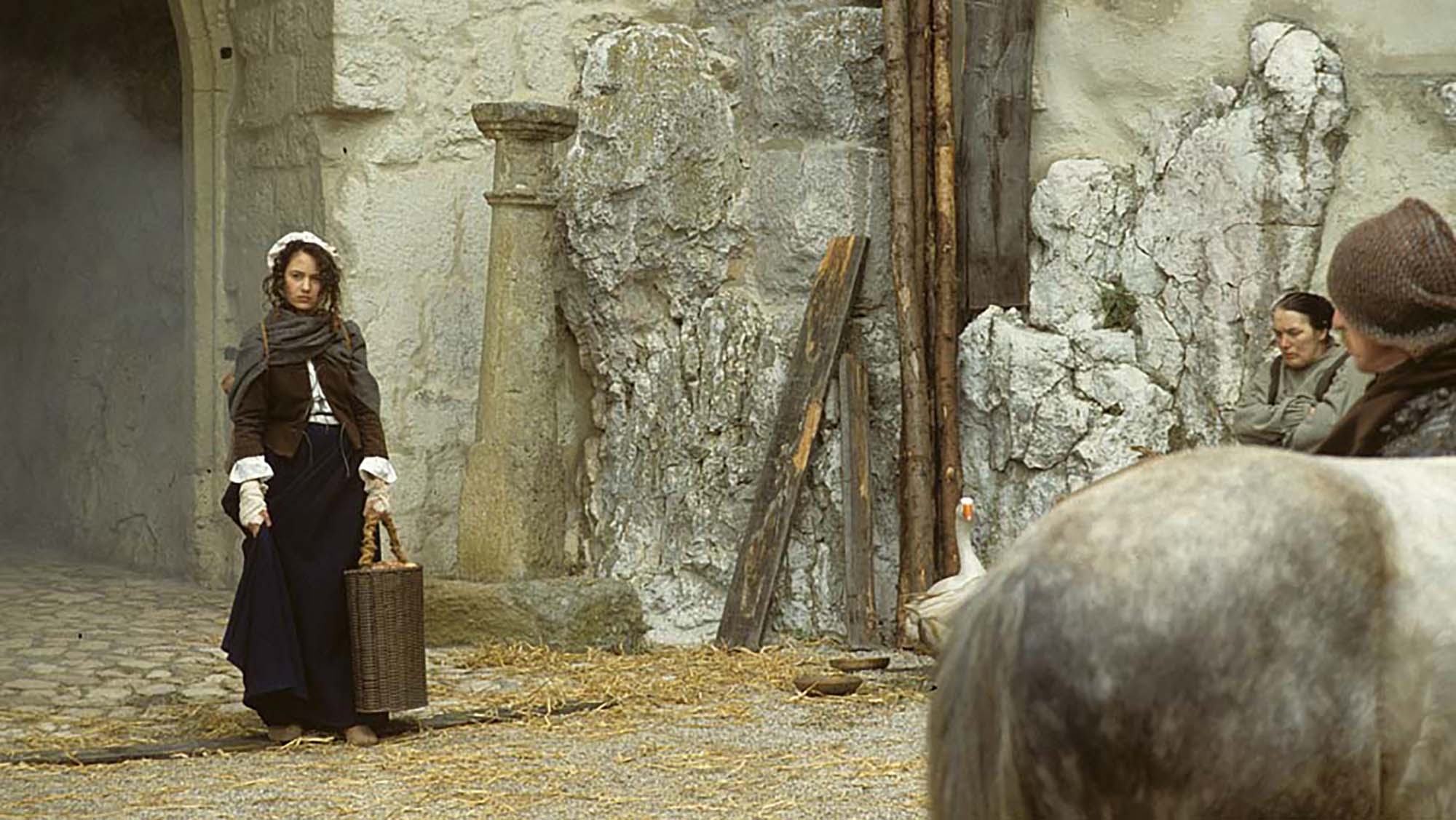 Young Laudine (Sarah Rüffler), who has to pay her levies
Content
When Laudine, the mayor's daughter has reached the castle and payed her levies, she's able to explore the hidden areas of the inner castle. She's accompanied by the maid.
Technical Data
Format: Arriflex 16 SR on 16 mm Fuji Negativ
Duration: 15 Minuten, Licht,- und Magnetton
Cast
Sarah Rüffler, Bettina Hauenschild, Susanne Bentzien,
Heinz Rilling, Benjamin Reuter, Johanna Ziegel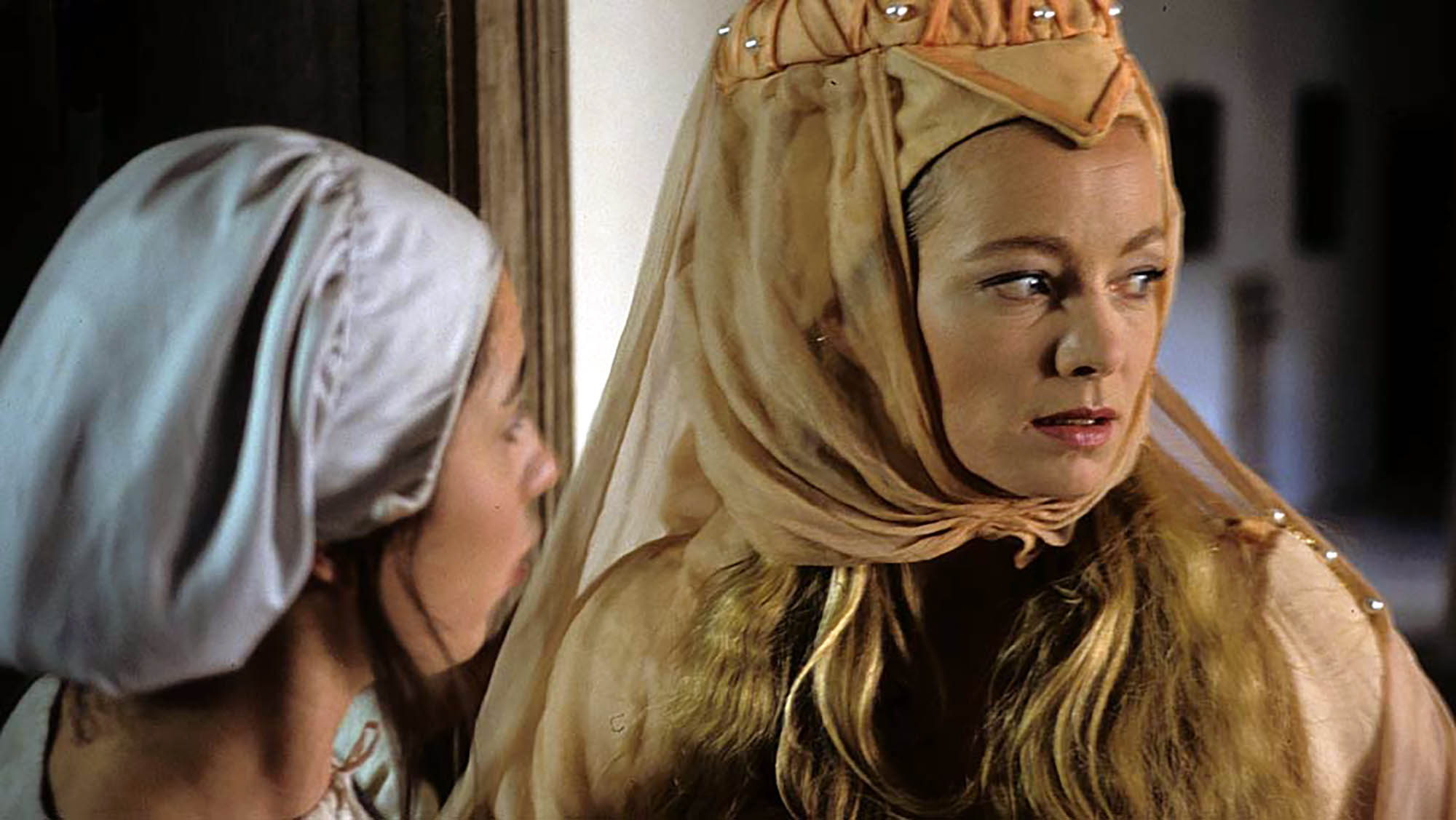 Bettina Hauenschild and Susanne Bentzien
Crew
Camera & Steadicam: Jörg Widmer
Camera assistant: Martin Lorenz
Sound: William Franck
Sound assistant: Stefan Michalik
Equipment: Matthias Kammermeier
Baubühne: Harald Rüdiger
Props: Barabara Becker
Innenrequisite: Isabel Zollner
Costume: Barbara Oichl
Costume assistant: Sybille von Pflug
Make-Up: Elisabth Bitzer
Lighting: Rainer Pichl
Mixing: Rainer Ottenweller
Editing: Agape Dorstewitz
Production: Dieter Horres
Aufnahmeleitung: Katharina Zollner
Driver: Rainer Horres
Music: Hans Deimel
Written & Supervisor: Mathias Allary
Director: Anton Rey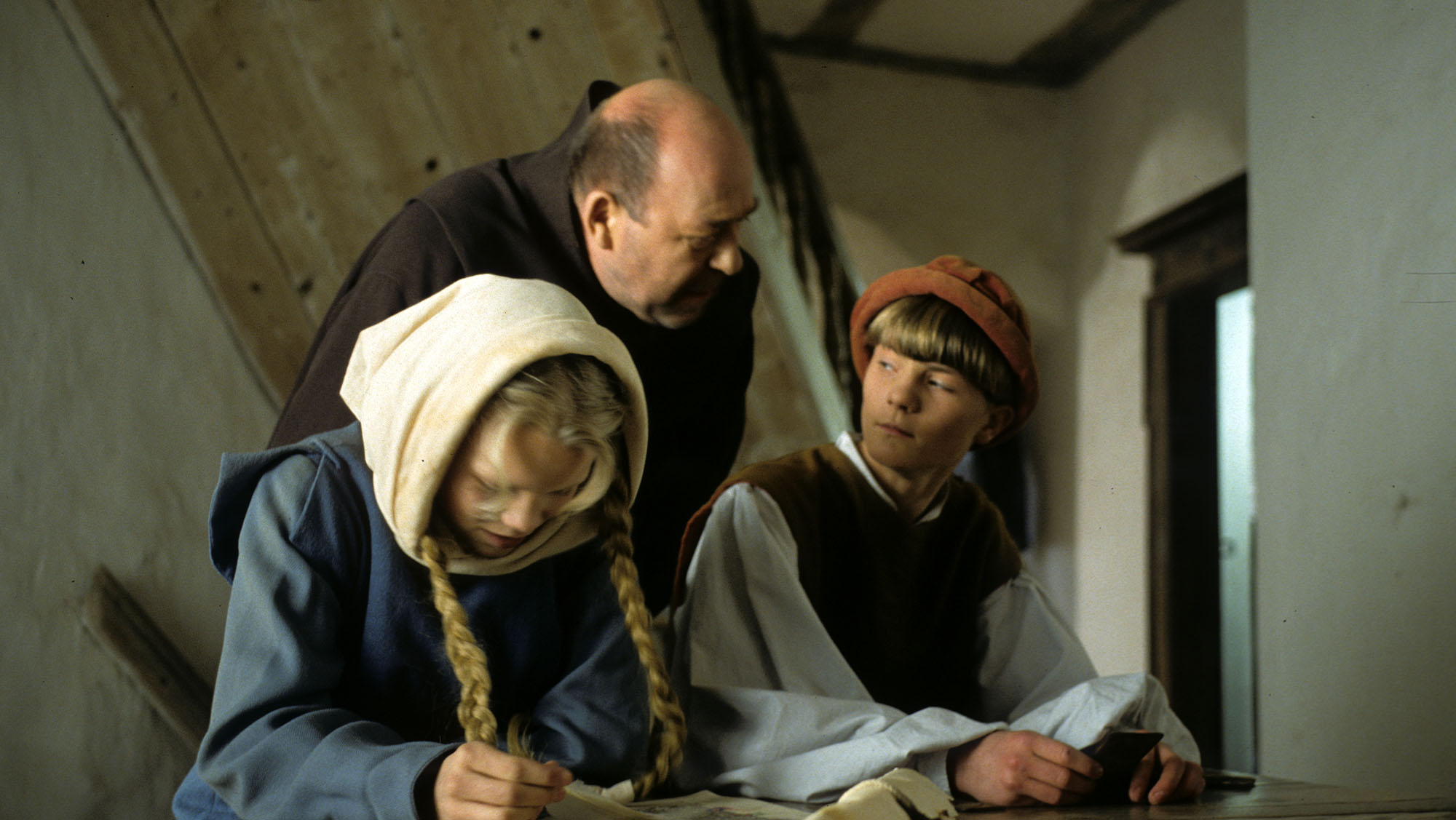 Heinz Rilling as Teacher, Benjamin Reuter and Johanna Ziegel as Students in the castle