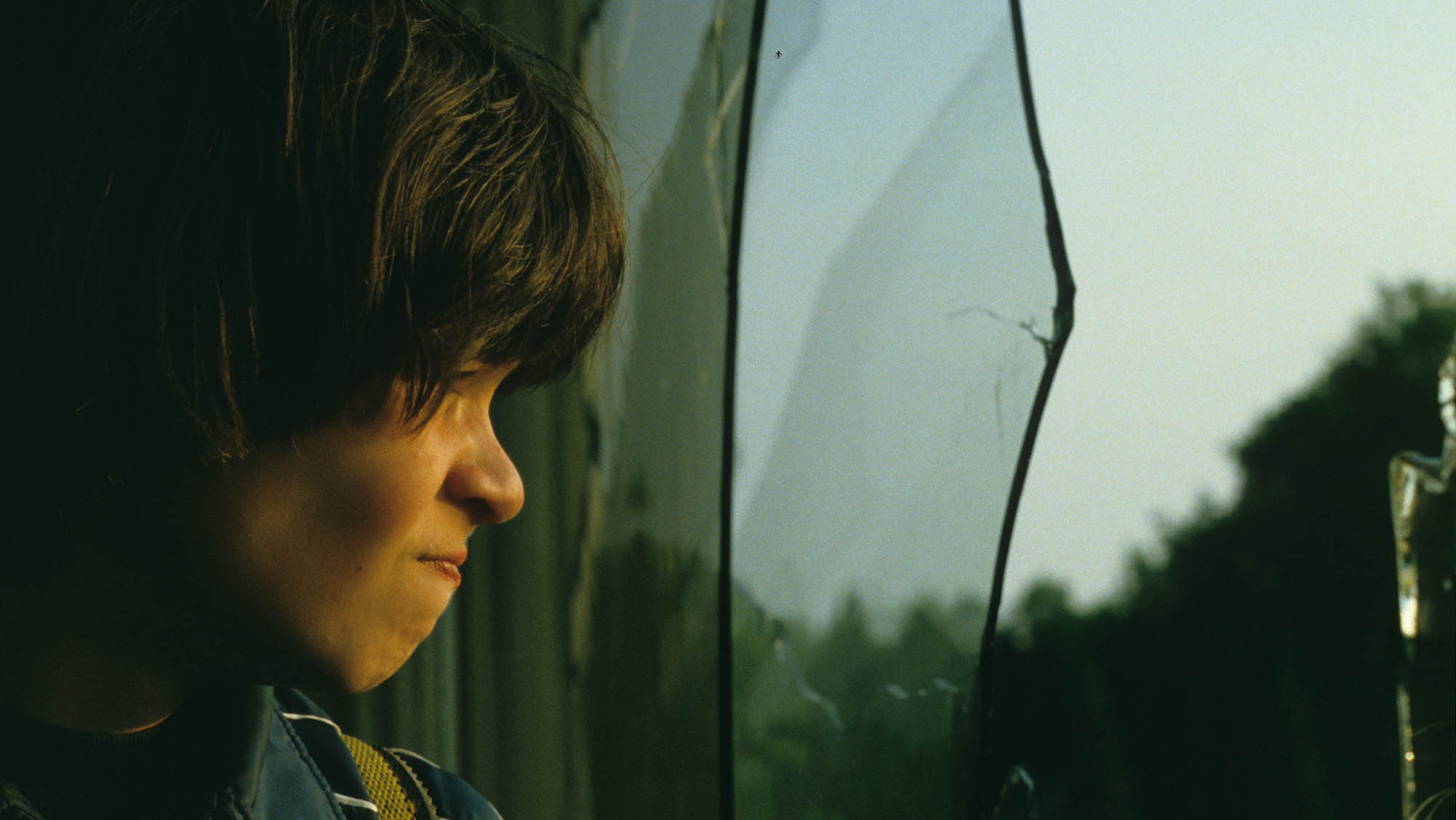 Torsten Römer
Content
As every weekday, Torsten (Torsten Römer) and Julia (Julia Selbeck), eleven and ten years old, leave their home in north-east Munich to go to school. Their path leads through industrial and nature areas, which they absorb with ardent fantacy.
Their actual destination - school - is quickly forgotten and only reappears from time to time in short daydreams. Again and again the children's minds interweave fact and fantasy as everyday reality is projected onto the backdrop of their imagination. They cross paths with signs of the adult world, pick some up and play with - but also against - them.
After a playful battle with leaves on an old graveyard, they lose sight of one another during a game of hide-and-seek. Each of them copes differently with the state of being alone. On their way through the forest they are confronted with images and sounds of the wind and trees. Again it is their imagination which gives them the strength to deal with their fear.
Finally the two are reunited in a gravel pit, where they frolic until the onset of dusk. From a hill of gravel they watch evening fall upon the city. A flock of birds soaring skillfully through the air and the evening commercials on TV compete for the childrens attention, as an eventful day draws to a close.
Abstaining from any dialogue, the story and its atmosphere is related through images, sounds and music. The different scenes are made up out of images from all four seasons. Summer and winter alternate seamlessly, continually unravelling the sequence of events. The images brought forth by the childrens imagination is an equally important component of the film. Like in the perception of a child, in this film dream and reality are being granted equal significance.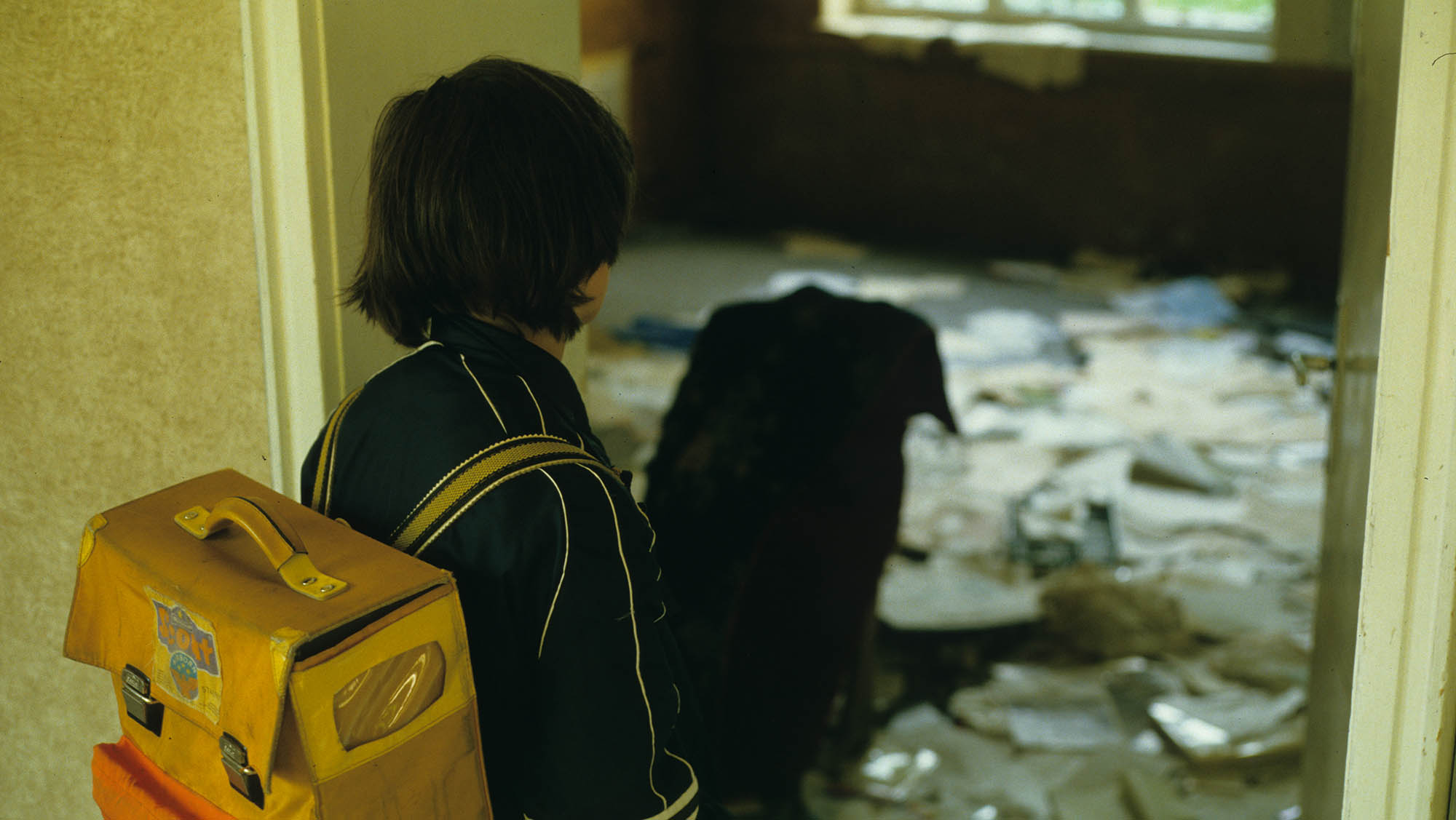 Torsten Römer enters a completely destroyed school room
Press Reviews
Westdeutsche Zeitung (WAZ)
"Mathias Allary, awarded with the 'Most Promising Award' of North Rhine-Westphalia, showed his 45-minute film 'A Day Like a Year' at Black Box. His film is an exploration of the world as perceived by two children to counterpoint the sensory deprivation of the adult mind. On their way to school Julia and Torsten innocently and ever thankful for a new distraction take a stroll through their inner and outer world, the director sets the stage for their unfettered perceptive abundance.
Without needing a specific plot, the story is relayed in a very open, somewhat documentary-like style, leaving space for the viewers memories and associations, as well as for the free-spirited protagonists. Language is dispensable in this: images, soundscape and music suffice. The childs world doesn't necessarily require dialogue, even though the call "Hallo!" at the ending does send a signal. A subjective and an objective camera accompanies the children, assuming their point of view. Seasons change: a playful shower in autumn leaves turns into a snowballfight.
Sequences from dreams are seamlessy incorporated into the childrens perception. A pocket lighter leads to a fire-eater, a puddle to beach and ocean. The fairy-tale forest mirrors the child's loneliness, fear and experience of loss. Compellingly ascetic, this film doesn't yield to any commonly understood requirements or limitations and thus conveys something irrecoverable: the paradise lost."
Manfred Körfer
"This film is beautifully made, poetic, enchanting in the true sense of the word - bewitching, to be more precise. Dispensing with the use of any dialogue and the customary action gives each viewer the opportunity to engage themselves entirely on their own terms; it was like a meditation on my own childhood for me. I could relate so well to many situations and to the imagery, it was like long forgotten childhood memories emerging in half-sleep."
Neue Rheinzeitung (NRZ)
"Gently and wordlessly 'A Day Like a Year' tells a tender story of two school-children wandering off into a dreamworld."
Awards
German Board of Film Classification: FBW: Prädikat Wertvoll
Broadcasted
Bavarian Television (BR)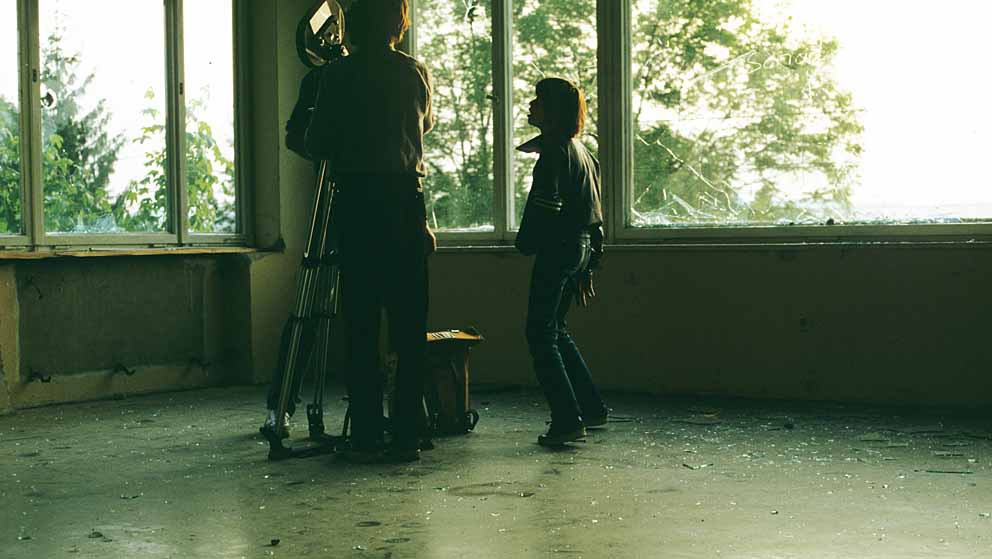 Dreharbeiten zum Film
Data
Original title: Ein Tag wie ein Jahr (Short-film 1985)
Duration: 43 min.
Format: 16 mm, colour
Written and directed by: Mathias Allary
Cast & Crew
Cast
| | | | |
| --- | --- | --- | --- |
| Julia | Julia Selback | Women in the forest | Edith and Lucie Allary |
| Torsten | Torsten Römer | Voices | Esma and Leyla Yilmaz |
| Man in the forest | Oskar Fleck | | |
Crew
Camera
Mathias Allary
Production
Evi Stangassinger
Camera assistant

Robin Renelt, Günther Weber,
Romain Geib

Production mnager
Björn Jensen
Sound

Esma Yilmaz, Nico Hofmann,
Christian Wagner, Uwe Janson

Music
Raimund Rennebaum
Mixing
Sigbert Stark
Script, Director
Mathias Allary
Assistant editor
Miriam Kuipers