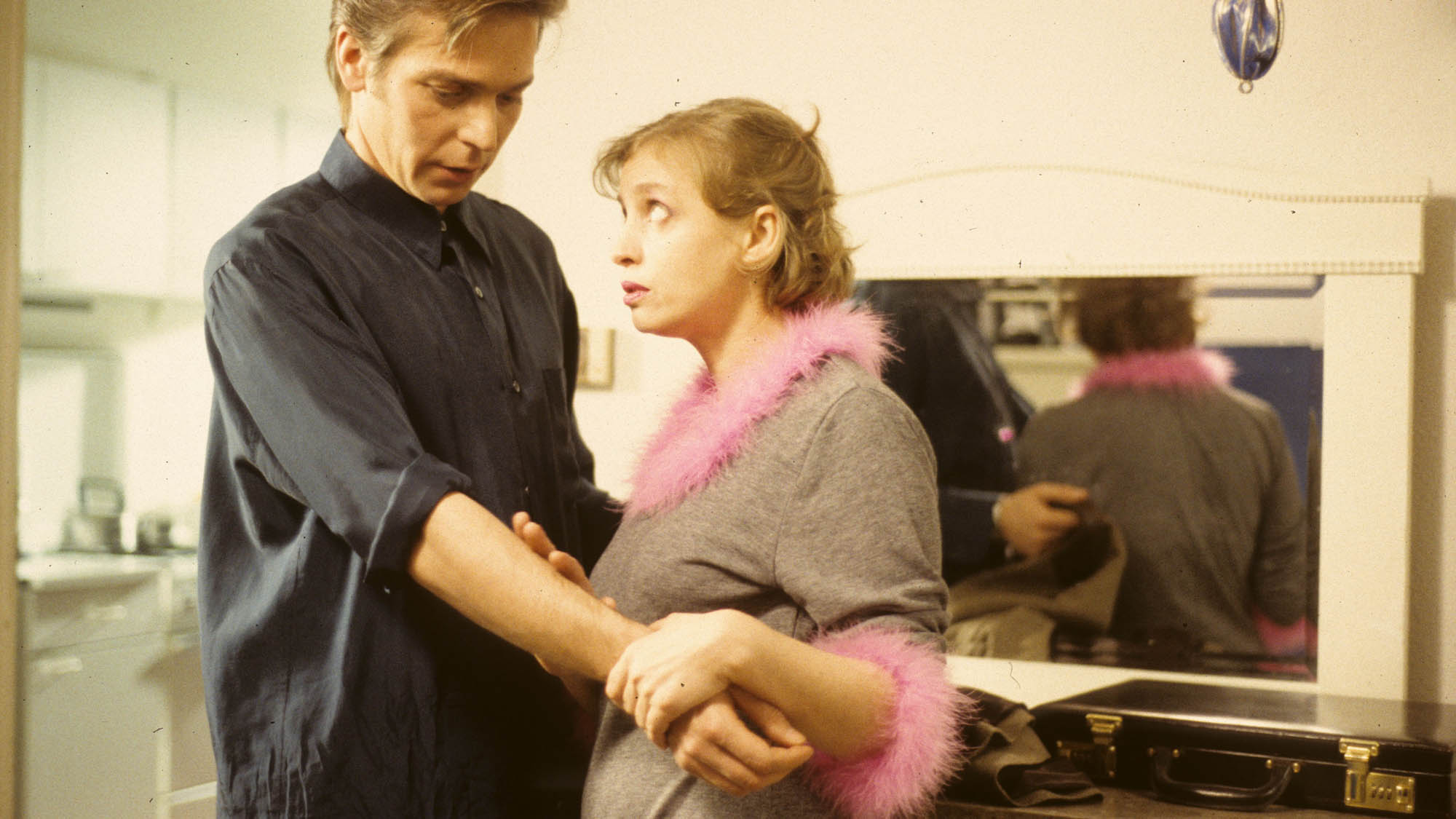 Ms. Mischke (Katharina Thalbach) helps Paul (Jacques Breuer) choose a shirt
Frankfurter Allgemeine Zeitung (FAZ)
"To judge a human being by their shoes is an obsession for him, which sweeps along more than one woman. "Love, Life & Death" that's what director Mathias Allary (born 1960) calls his parable about our inability of handling our emotions. Realism meets poetry and imagination transforms banality into philosophy. This narrative disposition encourages the audience's fantasies. It's a poem on isolation, agile, rich in associations and narrative."
Hans-Dieter Seidel
film-dienst
"The fact that he knows how to create images, Mathias Allary already proved this years ago in his "FRANTA", that was unfortunately not released in the theatres. In his shoefetishiststory "Love, Life & Death" he is documenting it again."
Rolf-Ruediger Hamacher
Badische Zeitung
"There is no tradition in this country for this kind of poetic realism which makes one think first of Federico Fellini. Allary´s work is all the more enchanting. The director has coaxed remarkably impressive performances from a number of actors. Here one can see everything that is apparently lacking in German films: the light and cheerful that is also sorrowful and sober at the same time. The serene wisdom and emotional exuberance. Life and, at the same time, the enchantment of life. One may be allowed to call this a sign of hope"
Tom Peuckert
KINO KINO (Bavarian Television)
"The magic of human obsessions in the citiy-jungle - that's what Allary´s melancholic comedy "Love, Life & Death" is about. Paul is addicted to the mystery of women's shoes - an anchor in the abyss of loneliness and isolation. An example of young and exciting cinema."
Simone Stewens
Die Zeit
"Allary´s film follows those short cuts which are particularly fruitful for the "short" form, little scenes which follow all sorts of different fates and situations, have some cross paths and be fulfilled, and let others quietly fade away. A charming film that warms the heart. Whoever has seen "Love, Life & Death" and is unsatisfied with a world that makes such miracles possible, is either a philistine or an incorrigible prophet of doom."
Barbara Sichtermann
Filmwoche
""Love, Life & Death", a film of fine nuances. Three stories in a German city of today that are connected in a bizarre way."
Ralf Bögner
Hamburger Abendblatt
"Precisely balanced observations of vast gestures and everyday life merge into a flowing mise en scène that seems illusive in its realism and authentic in the fabulous sequences. Allary can be proud of having succeeded in creating one of the rare moving city-movies without the trash about the little man."
Christa Thelen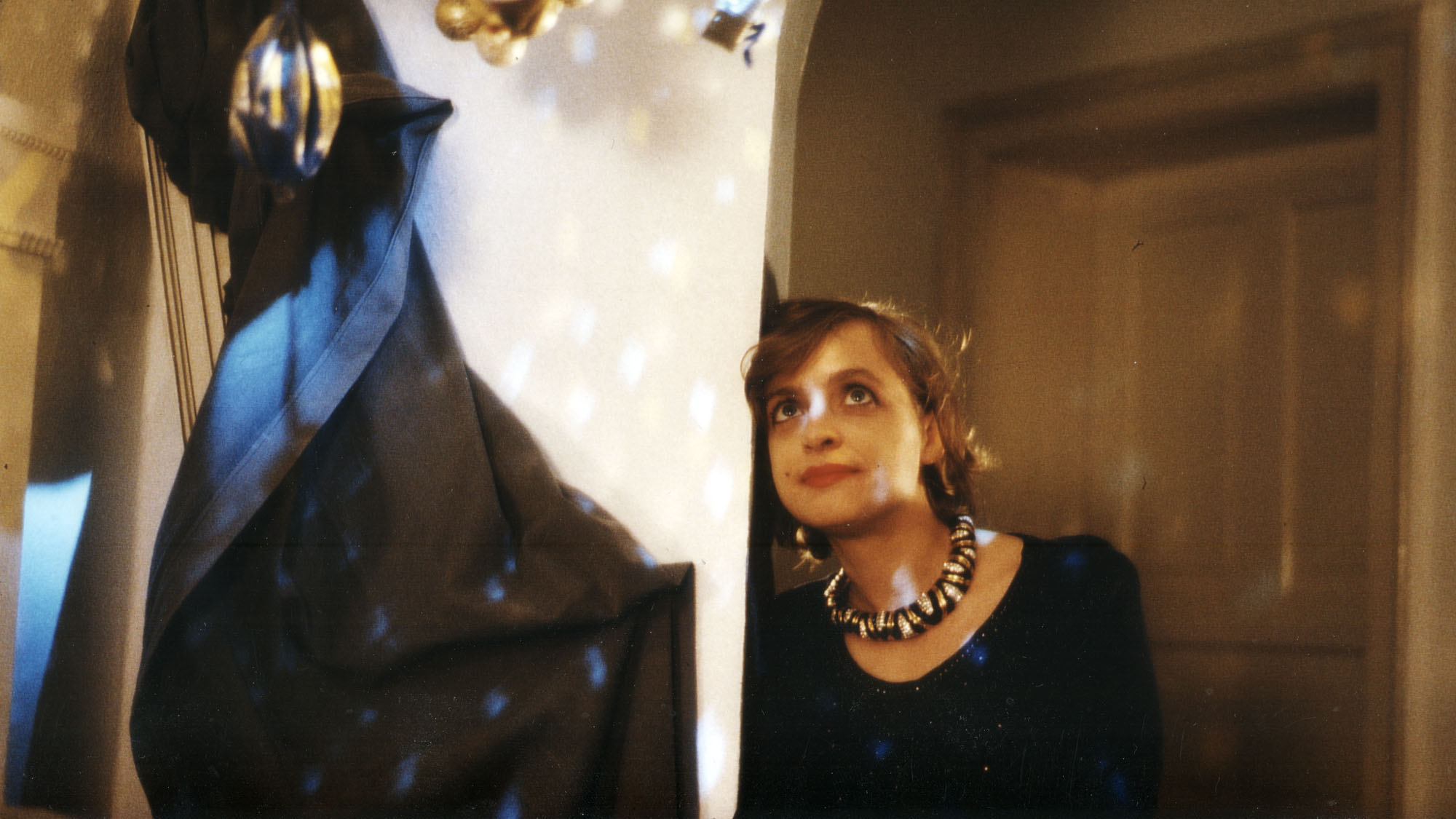 Ms. Mischke (Katharina Thalbach) dreams of her new neighbor