Latest Projects and Productions
Videoclips in which departments, parts of companies or entire companies introduce themselves briefly and succinctly ... In collaboration with Compass Communications, the Allary-Film, Tv & amp; Media produced spots for leading companies on topics such as Industry 4.0 and digitization.
From Arcelor Mittal to Bosch Rexroth and Bosch Power Tools to Lobster, strategies, best practice examples and future perspectives of digital transformation, data integration and data management were discussed.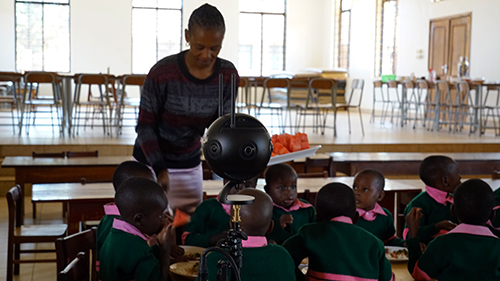 The Patrizia Childrens Foundation supports projects worldwide to help children. At its neighboring locations in Songea and Peramiho in Tanzania, the foundation has supported a hospital, a school and an orphanage.
Allary-Film, Tv & Media shot on behalf of the Foundation at the three locations films in 8K Virtual Realtity and several accompanying social media spots.
For the largest online film school in Europe, we produce high quality lectures, seminars and tutorials for the new "Academy" area. The academy is under construction, but under the surface numerous learning modules are completed.
The know-how of media knowledge transfer, which has been built up over decades, makes it possible to present even drier content in an interesting and visually appealing way.